Opec oil exports earnings fall by $393bn in 2009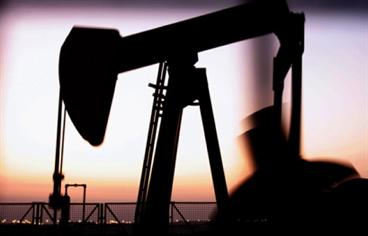 A sharp decline in crude prices coupled with heavy production cuts has reduced the UAE's oil export earnings by nearly $35 billion (Dh128.5bn) in 2009, while the 12-nation Opec lost a staggering $393billion according to US data.

From a record $87bn in 2008, the UAE's crude oil export revenues dived to around $52bn in 2009, the Energy Information Administration (EIA) of the US Department of Energy said yesterday.

EIA gave no reason for the plunge but the UAE has trimmed its oil production by nearly 10 per cent from its peak output of 2.6 million barrels per day in line with a collective accord by the Organisation of Petroleum Exporting Countries (Opec) to reduce supplies through 2009 to prevent a collapse in prices. The 2009 earnings of the UAE, the third largest producer in Opec, were also lower than the 2007 income of $55bn but far higher than revenues in previous years.

During 1998-2004, its income averaged only about $20bn. Crude prices plummeted from a record average of $147 a barrel in July 2008 to below $40 three months later because of the global financial distress but they recovered on Opec cuts in the following months. They averaged around $60 in 2009, nearly $35 below their 2008 peak average of $95.

The sharp drop in output and prices depressed the combined income of Opec's 12 producers by $393bn from a record $966bn in 2008 to nearly $573bn in 2009, according to EIA.

Saudi Arabia, the world's oil basin, was the main victim as it shouldered the largest output cut in the group, with its income tumbling from a record $285bn to $154bn in the same period. Kuwait's revenues also plunged by around $33bn while those of Qatar and Iran dipped by $14bn and $28bn respectively.

Conflict-battered Iraq, which is outside Opec's quota system, saw its crude sales dive by around $24bn although its oil production has remained almost unchanged, though its output is expected to rise after the awardig of new oil deals. The report showed the revenues of all other members were steeply lower last year but expected a sharp recovery this year and in 2011.

It expected Opec's income to climb to around $767bn this year and to $833bn in 2011.

The US-based EIA gave no reason for its high estimates for 2010 and 2011 but oil prices are projected to average nearly $10 above their 2009 level. They could climb further in 2010 on the back of global recovery, which could prompt Opec to hike output.

The income of Opec countries plunged to one of its lowest levels of $103bn in 1998 after oil prices crashed to an average $12 a barrel.
Keep up with the latest business news from the region with the Emirates Business 24|7 daily newsletter. To subscribe to the newsletter, please click here.
Follow Emirates 24|7 on Google News.