Opec poised to further cut March supply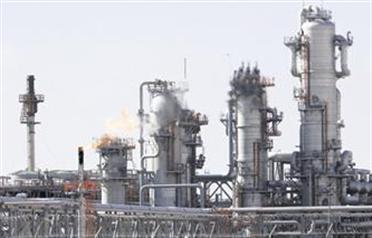 Opec is willing to cut oil output further at a meeting in March, the group's secretary-general said on Monday, adding he would like to see full compliance with existing curbs first.
Abdullah al-Badri also told reporters in a briefing that Opec's compliance with existing oil supply curbs of 4.2 million barrels per day (bpd) was about 80 per cent, based on preliminary data, higher than some estimates.
"If we think we still need more action, I'm sure the conference will take more action to stabilise the market," Badri said, referring to Opec's meeting to set supply policy on March 15 in Vienna.
Opec's president and oil ministers from member countries Iraq, Venezuela and Iran have also raised the prospect of the group lowering supply further as the global downturn erodes oil demand and pressures prices.
The Organization of the Petroleum Exporting Countries still needs to lower supply by about 900,000 bpd in order to be fully compliant with the existing supply curbs of 4.2 million bpd, Badri said.
"Let's fulfil that first and then go to another amount if required," he said.
"We need to work hard to cut the rest of the amount."
Oil has risen to about $40 a barrel from levels below $34 touched in December, the lowest in more than four years. Opec officials say the price remains too low to give producers enough income or encourage investment in new supply.
Badri, who spoke to reporters on the sidelines of a conference in London, said Opec members had delayed 35 of 150 planned medium to long-term upstream oil projects to beyond 2013.
In addition, he said Opec lost $356 billion in revenue from July 2008 to January 2009 as oil prices fell.
"That's a stimulus package Opec member countries have contributed to the world," he said.
The oil minister for the United Arab Emirates, who was also attending the conference, expressed Opec's worry that low prices could lead to lower future supplies, potentially causing prices to surge when demand recovers.
However, Mohammed al-Hamli said he saw no sign yet of an upturn.
"This crisis has rapidly gained global proportions and we do not yet see light at the end of the tunnel," Hamli said in a speech. 
Follow Emirates 24|7 on Google News.