Opec unity on cuts key to stability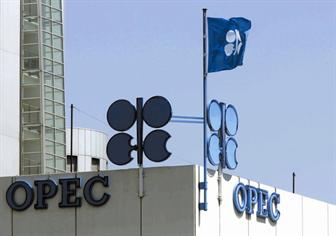 A prominent Arab energy analyst has blamed Opec for the collapse in crude prices and warned against a repetition of the situation in mid 1980s, when a price crash cost three key Opec oil ministers their jobs.

Nicolas Sarkis, Director of the Paris-based Arab Petroleum Research Centre (APRC), went further by saying disagreements within the 12-nation Organisation of Petroleum Exporting Countries (Opec) could lead to its collapse.

In a comment published in the APRC's Arab Oil and Gas magazine, Sarkis said production cuts and other measures taken by Opec to prop up collapsing crude prices have failed to achieve that goal because of contradicting statements by some ministers and non-compliance of certain members with output cuts.

Sarkis also criticised unnamed Opec ministers who he said boasted about their intention to increase production to make up for lower prices, adding such statements had only served to push prices further down.

"Worse still, some Opec countries' oil ministers were quick to boast that they had striven for an increase in production precisely to bring about a downturn in prices, or that they are now opposed to a further cut in production because that would go against their national interests," said Sarkis, whose centre acts as an adviser to the Organisation of Arab Petroleum Exporting Countries (OAPEC).

Sarkis referred to recent comments by Nigerian Energy Minister, Odein Ajumogobia, who said his country was in the process of drawing up a state budget based on an oil price of $45 a barrel. He cited the minister as saying cutting production would affect the country's budget and therefore Nigeria is opposed to further cut in its output quota.

"Meanwhile, some exporting countries' oil ministers seem to have thrown down their weapons and put up their hands, and do not even dare to imagine the possibility of such prices coming to pass," said Sarkis.

"If other Opec officials adopted the same attitude, it would mean that all member states were committing hara-kiri and the whole organisation would collapse. Without going as far as that, the results of the half-measures taken up to now in support of prices, together with the contradictory statements made by some ministers, have been nothing short of calamitous for exporting countries."

He said oil prices, instead of recovering or at least stabilising, plunged even further, with the average price of the Opec crude basket having fallen from $104.34 a barrel on the eve of the September 10 Opec conference to $97.17 the day after, then dropping to $56.80 the day after the October 24 conference and to $45.40 for the week ending November 21.

"Following the 1985-1986 oil market collapse due to the disastrous 'price war', three Opec oil ministers lost their jobs. Today, it is still not clear whether, how and to whom those responsible for the latest debacle will be held to account. Meanwhile, surprising as it may seem, the fall in oil prices is less worrying for some exporters than for the International Energy Agency (IEA), although the latter was created to defend the interests of consuming countries," said Sarkis.

Sarkis noted that in its World Energy Outlook 2008 released recently, the IEA once again sounds the alarm about the urgent need to expand supply and thus to have a sufficiently high level of oil prices to induce and finance the necessary capital investments.

"The price assumptions retained by the IEA for the crude imported by their member countries are $100 (in 2007 dollars) for the 2008-2015 period and $120 in 2030, equivalent to over $200 per barrel in current dollars," he said.

Sarkis did not name the three ministers who lost their jobs but those of Saudi Arabia, Venezuela and Nigeria were replaced soon after the 1986 price collapse.

In a royal decree issued in October 1986, late King Fahd dismissed his oil minister Sheikh Ahmed Al Yamani apparently for adopting an independent oil policy, which was seen as against the country's interests. Faced with declining world oil demand and increasing non-Opec production, the group cut output significantly in the first half of the 1980s to defend its official price.

Saudi Arabia bore most of the cuts in crude production. Its output, which peaked at over 10 million bpd during 1980-1981, plunged to just 2.3 million bpd by August 1985.

In late 1985, Saudi Arabia abandoned its swing-producer role, increased production, and aggressively moved to expand its market share. In response, other Opec members also increased supplies and an ensuing production war sharply depressed crude prices. By July 1986, Opec basket prices had tumbled from $23.29 in December 1985 to $9.85.
Follow Emirates 24|7 on Google News.