Opec unlikely to hit $75 target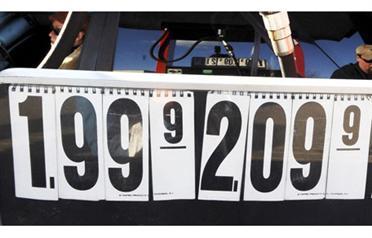 Opec has managed to halt a steep slide in oil prices by slashing supplies but it would be impossible for the group to push them up to its presumed target of $75 a barrel, a London-based energy centre said yesterday.

The Centre for Global Energy Studies (CGES) said the 12-nation Organisation of Petroleum Exporting Countries (Opec) had trimmed its crude supply by nearly 2.3 million barrels per day out of the agreed total cut of 4.2 million bpd but further output reductions are expected this month and in March.

Despite the worsening global economic outlook, Opec's cuts have so far prevented crude prices from collapsing and stabilised them at nearly $40, said CGES, which is run by former Saudi oil minister Sheikh Ahmed Al Yamani.

"Although global oil demand has fallen rapidly, Opec supply fell even faster in recent months, removing the over-supply that emerged in the second half of 2008… it is still unclear, though, whether the organisation has actually turned lifters away, or simply let its production follow downward falling demand from its customers," CGES said in its monthly report, sent to Emirates Business.

"It would clearly like to see oil prices a great deal higher than they are at present, but the CGES believes that it will be almost impossible for Opec to bring oil prices anywhere near to its desired level of $75 in the current global economic climate. It may be that the best it can do is to cut production in line with demand to prevent further falls in the oil price until the economy recovers."

Citing forecasts by the International Monetary Fund, CGES put international growth at only 0.5 per cent in 2009 and said a rebound to three percent in 2010 is already beginning to look somewhat optimistic. It also cited estimates by the US Federal Reserve, which has revised downwards its own expectations for the US economy in 2009, although it remains more optimistic than the Washington-based IMF. It said the Federal Reserve, citing a continued sharp contraction in real economic activity, now believes the US GDP could contract by as much as 1.3 per cent this year.

For China, the only one of the world's five largest economies still showing positive growth, the outlook is also highly uncertain, according to the report.

While some suggest that its economy may be on the point of starting to recover, others suspect that China's slowdown is greater than is commonly believed.
Follow Emirates 24|7 on Google News.