Outlook for UAE telecom sector positive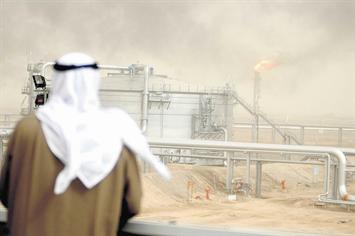 The overall outlook on the UAE economy has been termed as neutral while the country's telecom sector has been forecasted to post impressive earnings to the tune of 10 per cent this year.

In its recent Markaz report, Kuwait Financial Centre said that despite the mixed signals emerging from the country, the economic outlook was positive with a three per cent GDP growth.
While investor sentiments in the country remain "fairly positive", the report expected corporate earnings to decline only by nine per cent this year as against 26 per cent in 2009.

The financial services, banks, and real estate sectors are expected to drag overall earnings, with annual declines of 21 per cent, 16 per cent, and 15 per cent, respectively, forecasted in 2010.

From an overall perspective, the GCC stock markets underperformed the emerging markets during 2009.

As against a 74 per cent increase in emerging markets during 2009, GCC market returned 18 per cent, according to the report.

Surprisingly oil prices remained strong throughout 2009 with a year-to-date increase of 85 per cent. The report points out that the financial crisis of 2009 laid bare the fragilities of the GCC stock markets.

While market-specific bad news was mainly responsible for the lackluster performance, lack of progress in regulatory structure (a key determining factor for attracting credible foreign money), and steep fall in liquidity (value traded) added to the woes. Earnings destruction was significant to recoup within a short span of time.

Asset quality impairment for banks revealed the overall economic weakness and corporate governance failures came to the fore.

The report notes that in the past a strong oil price was enough to lift the market to speculative heights. Money was easy to make in that environment with north being the only direction where the price of any stock could move. Transparency and research was never demanded, due to lack of institutional investors, and even when demanded, they were not heeded to. However, in the "new normal" world, oil price is not the only variable affecting the fortunes, hence, the relevance of the report's seven-force framework.

When looked at the markets with this prism, a bullish outlook is given for Saudi Arabia and Qatar while being neutral on all other GCC countries.

The report maintains a positive outlook on Saudi Arabia driven by strong positive economic expectations, healthy corporate earnings, positive investor sentiment and a stable geopolitical structure. Pockets of neutrality exist in terms of valuations (PE), market liquidity and regulatory structure. Economically, the kingdom is expected to resume growing at four per cent in 2010 (in line with the historical average), while inflation is expected to remain under control. Healthy crude oil prices are expected to have a positive effect on the fiscal and current balances.

As for corporate earnings growth, these are expected at 14 per cent for 2010 versus an estimated 26 per cent in 2009. In terms of sectors, corporate earnings support is expected to come from Banks and Financial Services. Additionaly, investor sentiment, as measured by Bayt.com, was up 12 per cent year-on-year as of August 2009 while the geopolitical outlook, as measured by EIU (Economist Intelligence Unit), remains stable. The authors revised upwards their outlook on Qatar, from Neutral to Positive, on the back of good economic and corporate earnings. Qatar's GDP is expected to grow at 18 per cent in 2010 coupled with positive fiscal and current balances.

Corporate earnings are expected to show an overall growth of 15 per cent in 2010, after declining an estimated three per cent in 2009.

The banking and telecom sectors are expected to boost overall earnings, with 2010 growth rates of 33 per cent and 15 per cent, respectively.

Pockets of concern in Qatar are with market liquidity as value traded declined 46 per cent in 2009 after increasing 57 per cent in 2008.

Moreover, lower investor sentiment and a slightly ambiguous regulatory structure remain of concern.

However, the outlook for Kuwait was revised from Positive (in September 2009) to Neutral for 2010.

While the country's economic and corporate earnings outlook remain positive, the distress in the investment sector and lack of concrete positive triggers may hamper. Kuwait's economy is set to resume a growth rate of 3.3 per cent in 2010, about half the historical average, while inflation is likely to remain under control.
Healthy oil prices and low fiscal spending is expected to produce healthy fiscal and current account balances in the coming year. On the corporate earnings side, Kuwait is expected to lead in terms of growth in 2009 due to a solid turnaround expected in investment companies.

Overall earnings are expected to grow by almost 5x during 2010 primarily due to extraordinary destruction in earnings during 2009.

While the outlook for Oman was revised downwards from Positive to Neutral, due to decelerated growth, moderate corporate earnings outlook and low market liquidity, authors of the report changed the outlook of Bahrain from Negative to Neutral. Corporate earnings in Bahrain are expected to grow at 51 per cent in 2010 following an estimated growth of nine per cent for 2009.


GCC growth to resume

Economic growth is expected to resume in 2010 with GCC real GDP growing at 4.2 per cent. Following negative growth in 2009, Saudi Arabia, Kuwait and the UAE are expected to see real GDP growth of four per cent, 3.3 per cent and three per cent, respectively, in 2010.

For Saudi Arabia, this would mark a return to the average growth seen between 2000-2008; however, it remains sub-standard growth for both Kuwait and the UAE. Kuwait and the UAE are set to have the lowest growth rates in 2010, while Qatar is set to forge ahead with a 2010 Real GDP growth of 18.5 per cent following an estimated 11.5 per cent growth in 2009.

Inflation is expected to continue to decline in 2010 for most of the GCC economies, except for the UAE and Qatar where consumer prices are set to rise 2.5 per cent and four per cent.
Keep up with the latest business news from the region with the Emirates Business 24|7 daily newsletter. To subscribe to the newsletter, please click here.
Follow Emirates 24|7 on Google News.