Palm Utilities commissions water treatment plant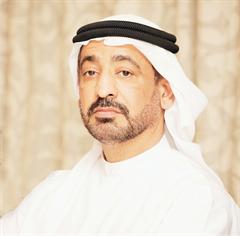 Palm Utilities, a subsidiary of Istithmar World, has commissioned the Sea Water Reverse Osmosis (SWRO) plant at the Crescent of Palm Jumeirah.

The project is part of company's intensified expansion strategy to provide cutting-edge utility solutions to premier development projects in the UAE and the region.

Utilising Ultra Filtration (UF) as the pre-treatment technology – the first wide-scale use of such technology in the GCC – the SWRO plant supplies drinking and potable water to the Atlantis and other developments within the Palm Jumeirah's Crescent. Another seawater water treatment facility will be commissioned in mid 2009, increasing the total daily capacity to 64,000 cubic metres.

"Palm Jumeirah is an strategically important component of Palm Water's expansion programme as it will serve as a showcase project that will highlight the quality and sophistication that we offer," said Ahmed Butti, Chairman, Palm Utilities.

The sea water treatment projects are part of an agreement that will hand over ownership and ongoing stewardship responsibilities for the water and sewage infrastructure of Palm Jumeirah to Palm Water, Palm Utilities' water utility division. Under the agreement, Palm Water's scope of work will include sewage collection and transportation; sewage treatment; water treatment; distribution of drinking water, distribution of irrigation and fire fighting water; distribution of industrial water; and collection of chiller blowdown water for Palm Jumeirah.

Palm Water will utilise a combination of gravity system, pumping stations and vacuum sewer system to collect and transport sewage from the Palm Jumeirah's Trunk, Fronds, Spine and Crescent to the two Sewage Treatment Plants (STPs), which are all equipped with MBR technology.

The STP on the Trunk (SU2) has the capacity to treat 18,000 m3/day, while the Crescent STP has a capacity of up to 17,000 cubic metres and treats all sewage from the Crescent.

The distribution of the drinking water is being done through a network of high-pressure pipelines, while irrigation and fire-fighting water is supplied from SU2 using polished effluent or TSE. Working in tandem with Palm District Cooling, Palm Utilities' district cooling division, Palm Water has installed a 17,000 m3/day polishing plant at the SU2 to supply polished TSE to the chiller plants through a dedicated industrial water main.

The water supplied to the chiller plants completes five circuits of the chilled water system before the salt content increases beyond the allowable level.
Follow Emirates 24|7 on Google News.