Qatar to supply 1.6m tonnes of LNG to Kuwait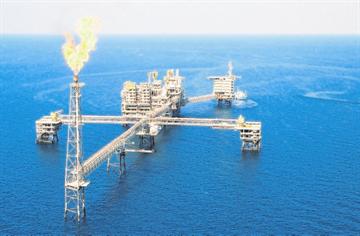 Qatar is expected to start shipping nearly 1.6 million tonnes of liquefied natural gas (LNG) to Kuwait by tankers this year after a long-standing underwater pipeline project failed to materialise, Qatari officials have said.

The government-controlled Ras Gas, one of the Gulf country's two main LNG producers, will export gas to Kuwait under a five-year agreement to be signed between the two countries during summer, the company said.

"Negotiations with Kuwait for the supply of 1.6 million tonnes of LNG have entered their final stage," said Hamad Rashid Al Muhannadi, Ras Gas CEO.

"We expect to sign this agreement during summer and shipments could begin this year. LNG will be transported by tankers to terminals being constructed by Kuwait for this purpose," Muhannadi told Qatari newspapers yesterday.

He said more LNG shipments would also be exported to other countries as two new production lines that would come on stream within two years would boost the company's total LNG output by more than 16 million tonnes.

The new lines will lift Ras Gas LNG capacity to around 37 million tonnes per year and push Qatar's total LNG production to 77 million tonnes by 2011 to maintain its position as the world's largest LNG exporter, accounting for around 30 per cent of the global LNG production during that year.

Kuwait had hoped to import Qatari natural gas via a subsea pipeline under a memorandum of understanding they signed nine years ago. But the project has failed to materialize because of Saudi reservations about the gasline's route.

The project, approved by the two governments in 2000, envisaged the construction of a 600-kilometre pipeline that would run under the territorial water of Saudi Arabia and neighbouring Bahrain. Its cost was estimated at around $3 billion in 2000 but is believed now to be sharply higher.

According to official Qatar sources, neighbouring Bahrain has given approval for the project on the grounds its relations with Qatar have improved following the settlement of their territorial dispute in 2001 and Doha's agreement to supply Manama with natural gas from its giant offshore North Field, the world's largest single reservoir of non-associated gas.

The failure of the project has prompted Kuwait to seek other alternative sources, including LNG by tankers and natural gas from Iran via a pipeline.

After long negotiations, Iran was reported in late 2008 to have agreed to initially export gas to Kuwait via a trunk pipeline, with the first phase of the deal, which involves one billion cubic feet a day, starting by 2011.

Kuwait could be the second Gulf country to get gas from Iran as there are plans by Dana Gas in Sharjah to import Iranian gas.

Kuwait has around 1.55 trillion cubic metres of natural gas but like Saudi Arabia, they are mostly associated with oil. New gas discoveries last year also need time to produce and fall far short of its fast-growing demand in the long run.

Kuwait's natural gas output of around 9.7 billion cubic metres in 2008 is a fraction of the gas production of 65 billion cubic metres in Saudi Arabia, 46 billion in the UAE and more than 45 billion in Qatar. The level was even below Bahrain's gas production of around 9.8 billion cubic metres.

Gas consumption in Kuwait is growing by at least five per cent a year and its total energy demand of 335,000 bpd makes it the fourth in the Arab world in terms of per capita consumption of 45.7 barrels per day.

The rapid demand in gas consumption in Kuwait is due to a surge in the industrial sector and a high population growth of nearly three per cent.

Apart from industry, the emirate needs gas for household purposes and power generation.

Iran is the world's second largest gas power after Russia, with its proven natural gas reserves standing at around 28 trillion cubic metres at the end of 2005, nearly 16 per cent of the global gas resources.
Follow Emirates 24|7 on Google News.