Qatargas fourth train to start next month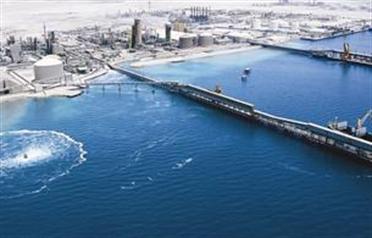 Qatari gas major Qatargas is likely to produce the first liquefied natural gas (LNG) from its fourth train by the second week of February, more than six months behind schedule, a recent market report said.

The report comes at a time when LNG prices across the world are falling and when firms including those run by the governments are scrambling to arrange finances for their new projects. Further, it comes close on the heels of a major snag which saw exports to the country's major trade partners Japan and Spain affected.

About 7.8 million tonnes of additional LNG will be available in the markets once this project comes online.

A London-based magazine reported yesterday that the train, part of the Qatargas 2 venture, is "in the process of being commissioned, with the first gas to start on 10 February". Qatargas originally aimed to complete two LNG trains, each with a capacity of 7.8 million tonnes a year, by October 2007 and 2008, Meed said.

The move apparently a "long-term plan" that LNG contracts are typically associated with comes in accordance with the Qatargas's plans of expansion for the decade. Qatargas Chairman and CEO Faisal Al Suwaidi had recently stated that the company plans to expand its capacity four times in the next three months.

"This may indicate that the they are expecting an economic recovery by the end of this year," said Dheeraj Shahdadpuri, an analyst with Dun & Bradstreet.

He said the economic slowdown may have given Qatargas the opportunity to reduce its costs of construction and operation.

Qatar, the highest exporter of LNG in the world, has two state-run companies in LNG exports – Qatargas and Rasgas. The companies together make Qatar the world leader in LNG production. Qatar has a LNG production capacity of 30.7 million tonnes per annum. Japan, South Korea, the EU and India lead the list of LNG importers.

Qatargas on the other hand plans to enhance its own capacity to match what has been a national goal.

The government-run firm plans to produce 42 million tonnes per year of LNG by the end of this decade. It broadly identifies Europe, North America and Asia as its major customers for the LNG plans to produce.

The demand for LNG has tremendously declined in the North American markets, recent reports said. According to a recent Facts report, while Qatar wants to let the market determine the price of its LNG sales to the US and Europe, it plans "a very hard line" on sales to the lucrative Asian market and insisting on a link to crude prices. It may be worth mentioning that energy countries such as South Korea have in the past two years have showed a renewed eagerness to sign long-term gas supply contracts with Qatar.

Expansions in LNG capacity has been planned across the world –from Russia to Indonesia – and it is estimated that 50 million tonnes of additional LNG capacity will come online in 2009. 
Correction
Borouge is a producer of polyethylene and also plans to produce polypropylene. It does not produce fertilisers as was incorrectly mentioned in the article "Borouge expansion projects under way" published on Wednesday. The error is regretted.
Follow Emirates 24|7 on Google News.