Qatargas LNG plant restarts operations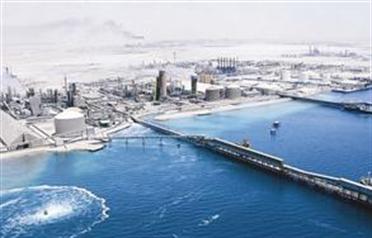 Qatar has restarted operations at a plant that accounts for more than a quarter of its liquefied natural gas (LNG) capacity after a machinery breakdown earlier this month halted output, Qatargas said yesterday.

Production of LNG should restart by the end of this week, while the first cargo should be shipped three days later, LNG producer Qatargas said in a statement.

Qatargas had declared force majeure on shipments from the plant, the company said. Force majeure releases the company from contractual obligations to customers.

A breakdown occurred in the supply of cooling seawater to the plant and an investigation into the cause was ongoing, Qatargas said.

Earlier, a company source said it expected full production at the three gas trains at the Qatargas I plant to resume in the next couple of days.

Most of the gas produced at Qatargas I is shipped to Japan, with the remainder going to Spain and the spot market.

"All three (trains) have restarted, but one is a bit further (along) than the others," the source said.

Qatargas I in 2008 shipped over 10 million tonnes of LNG, which is gas cooled to liquid form for export on specially designed vessels.

State-run Qatar Petroleum holds a 65 per cent stake in the plant, while oil majors Exxon Mobil and Total each hold 10 per cent.

Qatar is the world's largest LNG exporter, with capacity to produce 38 million tonnes per year (tpy). It aims to boost capacity to 77 million tpy by the end of 2010, although officials say it may not reach full capacity until 2012. Qatargas is one of two companies that produce LNG in Qatar. The other is Rasgas and both are majority-owned by Qatar Petroleum.

Qatargas total capacity was expected to reach 42 million tpy when all expansion projects are completed. In July it started a new facility, Qatargas II train 5, that will add 7.8 million tpy to capacity once fully on line.
Follow Emirates 24|7 on Google News.