Qatofin to start production in Q3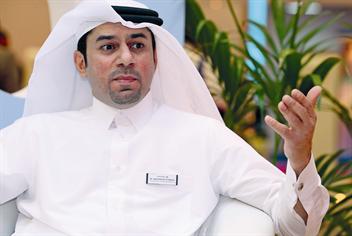 Qatofin Company is gearing up to commence production in the third quarter of this year. Qatar's latest petrochemical project at Mesaieed Industrial City is estimated to produce 450,000 tonnes of linear low density polyethylene (LLDPE) per annum.

Qatofin is a joint venture of Qatar Petrochemical Company (Qapco, which holds 63 per cent stake), Total Petrochemical France (36 per cent) and Qatar Petroleum (one per cent).

The LLDPE produced by Qatofin will be marketed under the 'Lotrene' brand name worldwide using its strong marketing network.

Qapco considers the UAE as its strategic hub for its export operations.

"UAE is very important to us not only for local consumption, but exports to EU and African countries. It serves as a global platform to reach other parts of the world. We export by sea from Jebel Ali and Rashid Port. We have 19 offices in operation and will open 10 more new offices by June this year," Abdulrahman Ali Al Abdullah, Group Manager (Commercial & Marketing), Qapco, told Emirates Business.

Qatar Petro Investment chalks investment strategies for the global market. Petrochemical companies are facing a variety of challenges in forms of economy slowdown and increasing competition among the industry players.

"Prices are down by 60 per cent and there is stiff competition. We have no indication on what will happen. It is very difficult to expect the future. Year 2008 was the best for us in terms of profit and higher prices and this year would be like the previous year, but we expect a good year. Many players are involved in this industry. However, competition has opened doors for us to enhance our performance, quality and customer care we take it very positive way in monopoly, there would not be creativity. About 17 years ago, customers used to come to us, now we are going to customers. By diversifying the petrochemical product range, Qatofin contributes to the development of the downstream petrochemical industry in Qatar, which is emerging as a petrochemical hub in the Gulf and the Middle East region," he said.

Qapco General Manager Mohd Yousef Al Mulla, said: "During the last five years, the Gulf petrochemical sector has become the petrochemical hub in the world. About 40 per cent of the world's petrochemical requirements come from the GCC countries. The key factors like political and economic stability, reasonable feedstock prices and closeness to world market are making the region a favouriate hub in the global petrochemical market.
Follow Emirates 24|7 on Google News.