Refinery upkeep to reduce Saudi supplies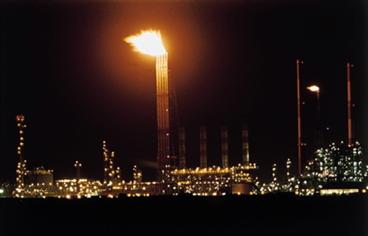 Fuel oil supplies from Saudi Arabia for March could be less than expected as the region's top exporter keeps barrels at home, ahead of maintenance at one of its refinery, traders said yesterday. The kingdom is expected to export at least two cargoes less from its Yanbu refinery, which will undergo a 45-day turnaround from mid-March.

Saudi Arabia will export even less during the second quarter to meet higher domestic power demand during summer, traders said. Saudi Aramco has cancelled the sale of 80,000 tonnes of 380-centistoke (cst), for February 23-25 loading from its joint-venture Sasref refinery with Royal Dutch Shell in Jubail.

Traders said the move, amid a tightly supplied February in East Asia, indicates that Saudi Aramco is conserving fuel oil supplies ahead of the 45-day turnaround from mid-March of its other joint-venture plant, the 400,000 barrels per day (bpd) Samref complex.

"Bids were competitive and they delayed the validity for several days. Then they went silent," a Singapore-based Middle East trader said. "They could re-offer the cargo, but I think they are looking at balancing their own supplies, with the turnaround coming so close to their peak summer demand season."

March supplies are expected to be lower than February's 300,000-350,000 tonnes, which are already lower than the 500,000 tonnes for each month during October to December.

Saudi supplies are expected to be thin until after the end of the second quarter as its peak summer demand season starts in May, while the Yanbu refinery is expected to return from turnaround in end-April.

During this period, Aramco typically cuts fuel oil exports to a minimum, while Samref joint-venture partner ExxonMobil trims volumes from five 80,000-90,000 tonne lots in two months to about three in the same period.

Exports from Kuwait are expected to be steady at three 80,000-tonne parcels for March, similar to January and February, while flows of Iranian straight run 280-cst cargoes have fallen to a minimum on a lack of demand from teapot refiners in China.

However, the tight Middle East supplies in March are expected to be covered by heavier Western arbitrage flows into East Asia, with March volumes currently at 3.2 million tonnes to 3.3 million tonnes, up from six-month low volumes of of 2.9 million tonnes to three million tonnes for January and February.

Reflecting the easing market, fuel oil's prompt February/March timespread was valued at a backwardation 75 cents a tonne, down 25 cents from a day earlier and falling for the first time in six sessions at Monday's close.
Keep up with the latest business news from the region with the Emirates Business 24|7 daily newsletter. To subscribe to the newsletter, please click here.
Follow Emirates 24|7 on Google News.