Russia's oil production expected to grow further this year, say analysts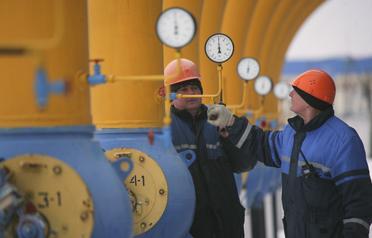 Russian oil output grew by around 1.5 per cent in 2009 to a new post-Soviet high, putting the world's largest crude producer on an upward trend again after a 2008 blip, when production fell for the first time in a decade.

Energy ministry data showed yesterday the country extracted 9.925 million barrels per day last year, a record since the collapse of the Soviet Union, up from 9.78 million bpd in 2008 and 9.87 million bpd in 2007.

The resumption in growth came as a surprise. At the end of 2008 analysts had largely expected the decline to continue due to a lack of new greenfield developments and a sharp drop in crude prices. But as crude prices recovered and oil majors such as Rosneft sped up the development of East Siberian fields to fill Russia's first pipeline to the Pacific, output outpaced expectations and growth is expected to continue.

Analysts now say Russia will produce 1.1 per cent more oil in 2010 as fields in East Siberia pump enough crude to mask a decline in mature deposits further west.

Russia is currently producing more oil than traditional world leader Saudi Arabia, which has reined in output to comply with Opec cuts.

The recovery in oil prices has allowed non-Opec member Russia to grab increased market share and revive drilling activity while reducing costs after a rouble devaluation versus other currencies at the beginning of 2009.

Russian pipeline oil exports stood at 4.28 million bpd in December, bringing the annual average exports in 2009 to 4.24 million bpd, up from 4.19 million bpd in 2008 but still down from 4.43 million bpd in 2007.

Traders expect exports to remain largely flat over the coming years as Russia modernises its refineries to process more crude at home and export more refined products.

One trend that will become evident over the next year will be increased supplies of crude via the new Kozmino oil terminal on the Pacific as Russia is keen to exploit Asian markets and reduce its supplies to Europe.

While the government is unlikely to further slash taxes for the oil industry, which together with gas brings over 60 per cent of budget revenues, it will also likely refrain from raising the tax burden on the industry, which allowed Russia to weather last year's financial storm.

Russia will become increasingly dependant on East Siberian deposits in future and as a sign of their growing importance, the government set a zero export duty for 13 fields in the region from December 1.

JPMorgan analysts forecast East Siberia would account for 2.3 per cent of Russia's crude output in 2010, up from about 1.1 per cent in 2009.

Rosneft Chief Executive Sergei Bogdanchikov forecasts his company's own output will rise between four per cent and five per cent in 2010. The long-term challenge for Russia, analysts say, will be to replace depleted reserves in West Siberia, Russia's oil Eldorado for the past three decades.


Belarus eyes duty-free deal

Belarus said it wanted to continue receiving Russian oil tariff-free as the two sides strive to agree a new pricing structure for 2010 and avoid a fresh energy war that could cut crude supplies to Europe. Talks between the ex-Soviet states broke down on New Year's Eve, raising concerns in Germany and Poland that supply disruptions experienced in January 2007 after a similar dispute could be repeated. Oil supplies, however, are still flowing.

Belarus complained on Friday of heavy-handed negotiating tactics exerted on its officials during end-of-year talks in Moscow, and said the high prices proposed by Russia would breach the terms of a fledgling customs union between the countries.

"Until such time as the documents are signed... duty-free oil supplies for the domestic consumption of the Republic of Belarus in January-February 2010 should be carried out in accordance with the agreements reached earlier by our presidents," the Belarussian government said. 
Keep up with the latest business news from the region with the Emirates Business 24|7 daily newsletter. To subscribe to the newsletter, please click here.
Follow Emirates 24|7 on Google News.