Saudi Arabia eyes India to enhance its oil technology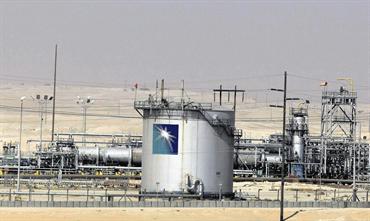 Saudi Arabia has decided to take advantage of strong ties with India and its proximity to the region to seek technological assistance to support a massive expansion drive by its state oil operator, the company said yesterday.

Saudi Aramco, the world's largest oil producing firm, said it had set up a company in New Delhi to oversee increased imports of oil equipment and expertise for its expansion projects in crude oil, refining and petrochemicals.

"Saudi Aramco underlined its commitment to India not only as a growing market for oil and gas, but also as a leading source of goods, equipment and expertise by opening a new Aramco Overseas Company (AOC) office," the oil firm said.

It said the new company, launched on January 19 would focus on the companies involved in manufacturing and contracting material for Saudi Aramco, "creating significant opportunities for Indian businesses".

"There is a tremendous scope for us to do more, and I am confident that this office will allow us to further strengthen the bonds of cooperation already established and identify new ones," said Abdulrahman Al Wuhaib, Saudi Aramco's Senior Vice-President of Operations Services, who opened the office.

He noted that India, a major importer of oil from Saudi Arabia and other Gulf countries, is one of the kingdom's most important trading partners and a key supplier of skilled labour.

"Taking into consideration India's phenomenal economic growth and development, both India and the Saudi Arabia – the world's largest supplier of energy – are movers and shapers of trends that will determine the world's future energy outlook," he said.

In another statement published on Aramco's website, another company official said India's proximity to the oil-rich Gulf would allow companies from the Subcontinent to play a key part in meeting Saudi Arabia's development needs.

"India's proximity to the Arabian Peninsula gives its companies the chance to play a major role in Saudi Aramco's continued capital developments and in kingdom's landmark projects the enterprise is carrying out on behalf of Saudi Aramco by supplying materials, equipment, knowledge and technology," said Saudi Aramco Vice-President for Material Supply Munir Al Rafie.

AOC Managing Director Ahmed Alzayyat stressed that the opportunities would depend on the "ability of Indian businesses to meet the company's stringent quality requirements and the ability to offer competitive pricing".

"Saudi Aramco maintains the highest standards in construction. This office will allow us to identify and assess manufacturer capability and performance, concentrating on material supply for the company's strategic commodities and detailing the steps that potential partners need to take to qualify as a supplier."

The office is located in Gurgaon, the industrial district of India's capital city New Delhi, and falls directly under the responsibility of AOC's purchasing, logistics and contracting manager for Europe and the Far East.

Saudi Arabia is already one of the world's largest markets for Indian products, with its imports standing at around $4.5 billion (Dh16.5bn) during 2008-2009 fiscal year.

The kingdom's exports to India peaked at nearly $18.6bn in the same period mainly because of a surge in crude prices as India is a key importer of Saudi crude. Bilateral trade is set to surge in the coming years as India is projected to sharply increase its hydrocarbon imports from the kingdom.

In a recent lecture in Abu Dhabi, an Indian minister said New Delhi is seeking an enduring relationship with Saudi Arabia and the other GCC nations involving stable oil supplies in the long term and investment in the subcontinent.

Minister of External Affairs Pranab Mukherjee said it was time for the GCC countries to shift their emphasis from Western markets towards India and other Eastern nations, mainly to the fast growing economies in Asia.
Keep up with the latest business news from the region with the Emirates Business 24|7 daily newsletter. To subscribe to the newsletter, please click here.
Follow Emirates 24|7 on Google News.