Saudi Arabia postpones Jizan refinery bids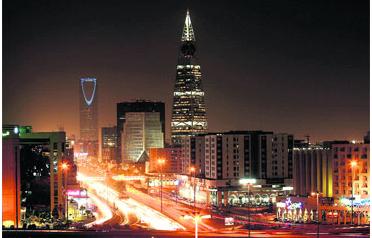 Saudi Arabia has postponed to September a bidding round for building an oil refinery with a capacity of up to 400,000 barrels per day on the Red Sea coast, a newspaper reported on Monday.
"We are in a (global) recession crisis, therefore thinking of building a large project like this one requires more prudence," al-Watan newspaper said citing an unidentified oil source.
The tender for Jizan has been delayed several times from initial plans to open bidding in the second quarter of 2007.
Jizan is far from Saudi oil reserves and is part of a wider plan to develop the impoverished southern region near the border with Yemen. The kingdom will have to build a pipeline to supply the plant, and industry observers have been sceptical over the plan due to the distance from crude production facilities.
The world's top oil exporter has ambitious plans to overhaul and expand its refining operations at home and abroad. It envisages domestic refining capacity rising by more than 1.7 million bpd by 2015 from the current level of 2.1 million bpd.
"The Ministry of Petroleum and Mineral Resources has informed global and local firms that it had delayed to September instead of March the date for receiving bids," Watan reported.
Saudi Arabia had set a March 7 deadline for prequalified firms to present detailed proposals to build the Jizan refinery which will have a capacity of 250,000-400,000 barrels per day.
Turmoil in credit markets and weak oil prices have prompted energy firms around the world to reconsider expensive projects or cut back on spending to preserve liquidity.
Global refining margins have been falling on weaker demand due to a slowing economy and increased supply from new export refinery capacity.
The government unveiled plans to build the refinery in 2006 and said it would be 100 per cent privately-owned with an initial public offering taking place once the refinery was deemed viable.
Follow Emirates 24|7 on Google News.