Saudi oil income to rise $31bn in 2010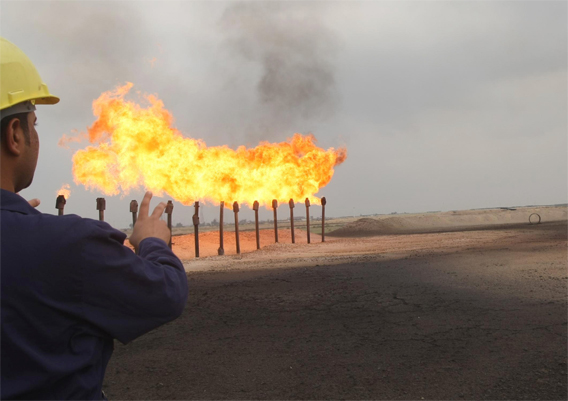 Higher oil prices and production could boost Saudi Arabia's hydrocarbon export earnings by more than $31 billion (Dh113.77bn) in 2010 and this will largely stimulate the domestic economy, a key Saudi investment firm said yesterday.
From about $157.4bn in 2009, the hydrocarbon export revenues of the world's dominant oil power are projected to surge to $186.3bn, an increase of $31.1bn, Jadwa Investments said.
In a study about Saudi Arabia's economy, the largest in the Middle East, the Riyadh-based company said the increase would be a result of an improvement in the price of Saudi crude to an average $71.3 in 2010 from $60.5 in 2009.
The Gulf kingdom's crude output is also expected to swell by around 200,000 barrels per day (bpd) to 8.3 million bpd from 8.1 million bpd, it said. Its figures showed higher oil revenues would boost Saudi Arabia's total export value to $215.6bn this year from about $184.5bn in 2009. This will widen the trade surplus to about $128bn from $104bn and the current account surplus to $37.2bn from $20.5bn. The rise will also boost the kingdom's total revenue to nearly SR618bn (Dh612bn) from around SR505bn, Jadwa said. As a result, Saudi Arabia's overseas assets will swell to $491bn at the end of 2010 from $461bn at the end of 2009.
"The Saudi economy is expected to improve in 2010. Growth will pick up, credit will become more readily available and the government budget will return to surplus. High government spending will be the main engine of growth, with the private sector making a greater contribution as credit conditions improve. A reviving global economy should keep oil prices around their current levels and increase demand for the exports," the report said.
According to Jadwa, lack of confidence was a key factor holding back the kingdom's economy in 2009, when real GDP growth slowed down to only about 0.15 per cent from nearly 4.3 per cent in the previous year.
Its forecasts showed the Saudi real GDP could rebound sharply by about 3.8 per cent in 2010 and four per cent in 2011. But it stressed that growth would hinge on the government's commitment to high spending.
"The key issue for economic policymakers will be maintaining an environment that supports this recovery. We, therefore, believe that government spending will be in excess of the high level set out in the budget and that interest rates will remain very low. These simulative policies are not expected to have negative consequences elsewhere in the economy," Jadwa said.
"Higher average oil prices and production should generate sufficient additional revenue to ensure a budget surplus. In the event of a deficit, it would be comfortably financed using the kingdom's huge stock of foreign assets."
Turning to inflation, Jadwa projected the rate to slightly fall to 4.5 per cent in 2010 from 5.1 per cent in 2009 and a record annual average of 9.9 per cent in 2008, when most Gulf nations reeled under high inflation because of the strengthening US dollar, high rents and a surge in global commodity prices.
"Inflation is forecast to average 4.5 per cent this year, slightly down on the 2009 average, but slightly above the current level. We anticipate that inflation will pick up over the first few months of the year, before gradually declining from the second quarter. Rents will remain the main source of inflation in the kingdom, though the spike early in the year will be the result of external factors," said Jadwa.
Jadwa said it expected external factor affecting Saudi inflation to ease through 2010 in the absence of what it described as sources of inflation. "Inflation in trading partners is a key determinant of inflation in the kingdom, and given the significant spare capacity within the global economy, this will be low," it said.
Keep up with the latest business news from the region with the Emirates Business 24|7 daily newsletter. To subscribe to the newsletter, please click here.
Follow Emirates 24|7 on Google News.