Saudi will resist further cuts at Opec meet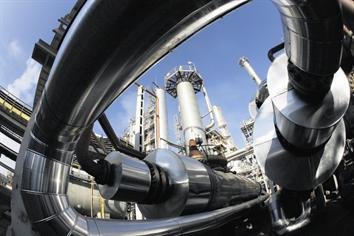 Saudi Arabia will strongly resist attempts from its fellow Opec members to shave off production at the next meet, the head of energy research at a Swiss Banking firm has said.

"Saudi Arabia will not accept to cut its production further if its members do not comply with the quotas that were allocated in the last Opec meet. Practically, none of the members other than the Saudis have complied to the allocated quotas," said Richard Savage, the head of energy research at Mirabaud Securities, which is a part of the Mirabaud group – a Swiss banking firm.

Opec's 152nd meeting is scheduled for March 15 in Austria.

Quoting data from International Energy Agency (IEA), Richard said that the while the last cut allocated 24.84 million barrels a day, it is still producing 26.65m barrels a day.

Richard said that Opec is expected to arrive at a figure of cutting one million barrels of oil a day under resistance from Saudi Arabia. "The difference is 1.81 million barrels a day. And that's huge. Opec is expected to cut one million barrels a day from its daily output. But then, it's very logical for Saudi Arabia to demand compliance with the cuts that were announced last year," Richard said.

As per IEA data, while Angola is over producing oil by around 15.7 per cent, Iran is over producing by 13.6 per cent. Libya exceeds it allocated production by 12.3 per cent, whereas Venezuela exceeded its allocated production by 9.8 per cent. The most surprising presence on the list of non-compliers is Kuwait, which continues to overshoot its production by 12.3 per cent. As per the IEA list for production in January, none of the GCC states other than Saudi Arabia were fully complying with the cuts.

"In the early 1980s, Saudi Arabia took the bulk of cuts for four years. It finally decided that it won't cut further until other members also comply. It increased production and the prices crashed," Richard said.

He said the oil giant may now harbour similar levels of frustration.
"It's very typical of Opec. The compliance is complete during the initial months. But after that Opec members begin to look for opportunities and export more," Richard said.

He pointed out that Opec continues to have a spare production capacity of about six million barrels of oil a day. "A high level of inventory has already built up. And Opec needs to reduce it. They need to send the markets into backwardation," he said.

Richard said that he expects oil prices to jump to $75 a barrel in a year's time.

"The demand-supply fundamentals may not be able to increase the prices on their own. It's the investors and speculators who can increasing the prices," he said.
Follow Emirates 24|7 on Google News.