Shell accepts BG offer for Pure Energy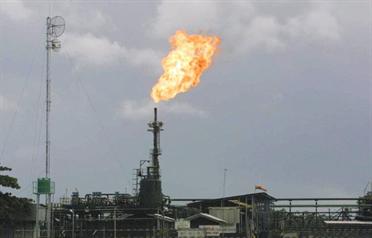 BG Group is closer to securing control of Pure Energy Resources after Royal Dutch Shell said it would sell its 11 per cent stake in the coal seam gas producer into BG's A$1.03 billion (Dh2.38bn) offer, provided a higher offer does not emerge.

Brisbane-based Pure is the subject of a bidding war between BG and Shell's joint venture partner in Australia, Arrow Energy.

Arrow, with Shell, and BG are among a host of companies wanting to secure CSG reserves to feed five liquefied natural gas processing plants planned for construction in Queensland state.

"Shell intends to accept BG's offer for Pure Energy Resources in the absence of a superior offer," a spokesman for Shell said in a statement.

The move is a sign that Shell has given up on accessing CSG through Pure to support its LNG plans.

But it does not mean that Shell has given up on building a large-scale LNG project in Australia and investors will be watching to see where the European energy giant turns next.

BG, which has already secured 29 per cent of Pure, on Friday increased its all-cash bid for the company to A$8.25 for each Pure share, above its previous offer of A$8.00 a share, despite already having the best offer on the table. The A$8.00-a-share offer had trumped a rival bid by Arrow of A$3.00 cash plus 1.57 of its share for each Pure share.

Arrow, which already holds 20 per cent of Pure, said on Friday that it is still considering its options. But it has been about two weeks since BG launched its A$8.00-a-share cash offer, and investors had already started to become doubtful that Arrow, a minnow compared to BG and Shell, had deep enough pockets to come back with a higher bid.

BG's sweetened offer of A$8.25 a Pure share has a 90 per cent minimum acceptance level.
Follow Emirates 24|7 on Google News.