Summit calls for solutions to future energy challenges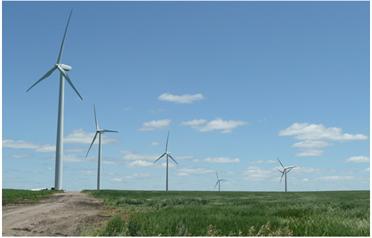 The third World Future Energy Summit began in the capital yesterday with strong calls for finding immediate solutions to future power challenges and adopting clean energy for the conservation of nature.

The summit, the world's largest renewable energy conference attended by 80 ministers, royals and heads of states and 1,000 CEOs from 120 countries, was inaugurated by General Sheikh Mohammed bin Zayed Al Nahyan, Crown Prince of Abu Dhabi and Deputy Supreme Commander of the UAE Armed Forces.

He was accompanied by Greek President Karolos Papoulias, Maldives President Mohammed Nasheed, Malaysian Prime Minister Mohammed Abdul Razak and the crown princes of Spain and Denmark.

In his inaugural speech, Dr Sultan Al Jaber, CEO of Masdar, the organiser of the summit, called for international support to help make Abu Dhabi a global centre for clean energy. He also urged governments to initiate policies and regulations that will help implement renewable energy solutions worldwide.

He said: "Over the past year, we have all faced the global economic downturn. But nonetheless I can confidently say renewable energy maintains its relevance and continues to make absolute sense. The year began with the establishment of International Renewable Energy Agency [Irena], the world's first inter-governmental agency dedicated to global renewable energy."

Al Jaber said through the efforts of the wise and visionary leadership of the UAE and the ongoing support of member states, Abu Dhabi is privileged to have been selected to host the Irena headquarters.

"As the host country, we are fully committed to facilitating the establishment of Irena and helping the agency achieve its objectives. With 142 member states, Irena is a true reflection of global commitment to the widespread adoption of renewable energy in the developed and developing nations," he said.

Al Jaber said worldwide investments in renewable energy sources are increasing as fossil fuels are depleting.

"We are sourcing growth in renewable energy and clean technology. For example, the total global investment in this sector was $155 billion [Dh569bn] in 2007. This is a fourfold increase. In one year, solar power grew by 70 per cent while wind power grew by 29 per cent."

He said further significant strides were made at local, regional and global levels for the development and promotion of renewable energy generation. In Abu Dhabi, he added, Masdar continued its steady progress for the development of various clean energy sources.

However, Al Jaber said the world still faced some challenges. "With our population projected to grow to nine billion by 2050, our energy demand is doubling, while CO2 emission is rising and the planet's temperature is increasing. We cannot afford to falter. We must urgently progress to deploying clean energy solutions and implement energy efficiency decisions to help meet our future energy requirements and address the climate change problem globally."

Al Jaber said last month 193 nations attended a summit in Copenhagen to negotiate an agreement that could have initiated a truly global commitment to mitigate the climate change impacts. "And while a global framework was not achieved, we cannot set aside our responsibilities to drive towards a more progressed carbon economy," he added.

Greek President Papoulias said he was not happy with the results of the Copenhagen summit. He said: "The results were not up to our expectations. Climate change is one of the most serious challenges for mankind."

Maldives President Nasheed was critical of developed countries for doing little for the protection of the environment. He called upon the world and governments to help protect the Maldives island from rising waters caused by climate change.

He said: "We are facing a climate meltdown. We do not have the technology nor the funds to support our efforts to protect our islands."
Keep up with the latest business news from the region with the Emirates Business 24|7 daily newsletter. To subscribe to the newsletter, please click here.
Follow Emirates 24|7 on Google News.