Sustained growth in UAE exports, re-exports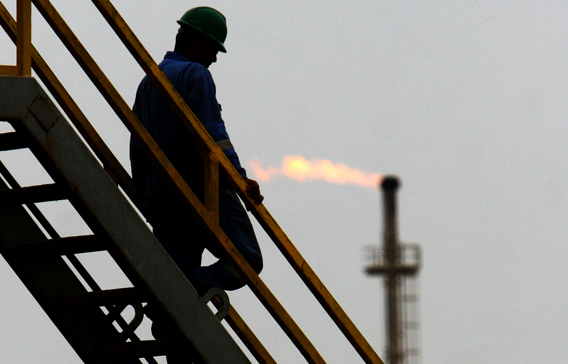 The UAE's non-oil foreign trade amounted to Dh53 billion in February this year, reveal initial figures released by the Federal Customs Authority (FCA). This includes imports of Dh35.2bn, exports of Dh4.9bn and re-exports of Dh12.9bn.
The country's foreign trade of 5.4 million tonnes included 3.3 million tonnes of imports, 1.5 million tonnes of exports and 0.6 million tonnes of re-exports.
Khalid Ali Al Bustani, Acting Director-General, FCA, said a periodic bulletin of customs statistics is being issued to enhance trade and co-operation between the UAE and the outside world, by providing first-hand statistical data that will enable sound business decisions.
Al ºBustani said the February 2010 data compared with the same month in 2009 showed sustained growth in exports and re-exports. Exports grew by one per cent to Dh4.9bn against Dh4.8bn. Re-exports went up by 0.2 per cent to Dh12.95bn from Dh12.92bn. However, imports fell by one per cent to Dh35.2bn from Dh35.6bn. Non-oil foreign trade retreated by one per cent to Dh53bn from Dh53.6bn, the FCA said.
Foreign trade in February retreated to Dh53bn from Dh55bn in January, a drop of four per cent. Imports were down to Dh35.2bn from Dh37bn by six per cent, exports by 14 per cent to Dh4.9bn from Dh5.6bn while re-exports increased to Dh12.9bn from Dh12.4bn, showing growth of four per cent.
India, China, United States, Japan, Germany, United Kingdom, Italy, South Korea, France and Switzerland led in terms of imports by the UAE, which totalled Dh22.1bn or 63 per cent of imports.
Export-wise, India, Saudi Arabia, Oman, Qatar, Iran, Switzerland, Turkey, Pakistan, Kuwait and Iraq led with Dh3.6bn or 74 per cent of the total. In re-exports, India, Iran, Qatar, Iraq, Saudi Arabia, Afghanistan, Bahrain, Belgium, Kuwait and Hong Kong came in the lead with Dh9.1bn or 70 per cent of the total.
Non-oil trade with GCC member-states totalled Dh4.7bn with Saudi Arabia accounting for Dh1.7bn; Qatar, Dh1.2bn; Oman, Dh809 million; Bahrain, Dh515m and Kuwait at Dh498m. Dubai's share of non-oil trade was Dh42.6bn. Abu Dhabi, Dubai and Sharjah account for 96 per cent of the UAE's non-oil trade.
Follow Emirates 24|7 on Google News.