Three-year plan to protect UAE exports: Hamli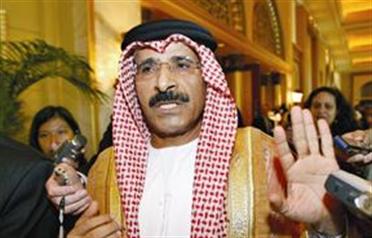 A three-year strategy to protect the UAE's oil and gas exports from any negative effects of the United Nations Framework Convention on Climate Change is to be implemented by the Ministry of Energy.

"The ministry is keen to implement its three-year strategy to protect its oil industry and gas exports from any eventuality," said Minister Mohammed bin Dhaen Al Hamli.

"To achieve the strategy the ministry will boost cooperation with competent authorities in case of emergency to ensure the local need for petroleum derivatives is met.

"And it will provide protection to the country's oil, gas and petroleum industries from the adverse effects of the UN climate change convention."

Al Hamli said the strategy would provide information and geological and geophysics maps and encourage the use of alternative and renewable energy sources to provide energy and desalinate water.

The objectives included liberalising the market and promoting a more competitive environment for the production, transfer and distribution of electricity and water.

He added that the ministry was keen to take part in regional and international conferences and forums on energy.
Follow Emirates 24|7 on Google News.