UAE oil output surges 200,000bpd in Dec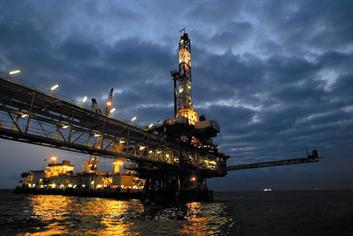 The UAE slashed its oil production by 265,000 bpd in November but output rebounded by more than 200,000 bpd in December, official figures showed yesterday.

Saudi Arabia and other Gulf oil heavyweights reported lower production towards the end of 2008 in line with Opec's collective agreement to slash supplies to reverse a rapid decline in crude prices because of faltering demand. Reporting its crude production to the Riyadh-based Joint Oil Data Initiative (Jodi), which groups more than 100 oil producers and consumers, the UAE said it pumped 2.513 million barrels per day in December, up by 216,000 bpd from its November production of 2.297 million bpd.

The UAE gave no reason for the production increase but the country slashed its output in November by 256,000 bpd from 2.562 million bpd it pumped in October. Its production climbed to a one-year high of 2.716 million bpd in February.

Saudi Arabia, the world's largest oil exporter, appeared to be pushing ahead with pledged cuts in its crude supplies which dipped to their lowest level in 2008 of around 8.586 million bpd in December compared with 8.606 million bpd in November and 9.520 million bpd in October.

The Kingdom's oil production hit a one-year high of 9.538 million bpd in August.

Kuwait reported its production at 2.500 million bpd in December, 65,000 bpd below its November output of 2.565 million bpd and 179,000 bpd below the 2.679 million bpd it pumped in the previous month.

Kuwait had pumped crude at near capacity through most of 2008, when output peaked at 2.812 million bpd in July. Qatar, a small Opec oil producer but the world's third gas power, also trimmed crude production to 780,000 bpd in December from 790,000 bpd in November and 832,000 bpd in October. Its supplies peaked at 876,000 bpd in May.

Iran, which controls the second largest oil and gas resources in the world, pumped 3.865 million bpd in December compared with 4.01 million bpd in the previous two months and a record yearly output of 4.17 million bpd in March.

Jodi figures showed the UAE's oil production averaged around 2.592 million bpd in 2008 while it stood at 9.197 million bpd in Saudi Arabia, 2.675 million bpd in Kuwait, 842,000 bpd in Qatar and 4.080 million bpd in Iran. Other Opec members also cut their output in November and December as per an agreement to lower supplies by 1.5 million bpd to support crude prices.

The decision followed another agreement in September to cut output by 500,000 bpd while Opec agreed in Algeria before the end of 2008 to slash supplies by 2.2 million bpd from the start of 2009 after prices continued to plunge on weak world demand as a result of the global financial crisis.

The agreement brought the total pledged cuts to 4.2 million bpd but such a move has failed to lift prices to high levels.

Opec pumps just under 40 per cent of the world's crude supplies and controls more than 70 per cent of the world's recoverable oil deposits. Over two thirds of those reserves are based in the UAE and the other Gulf countries.
Follow Emirates 24|7 on Google News.