UAE's spending highest despite low oil revenues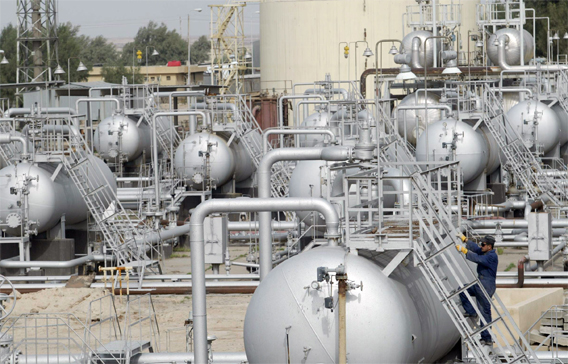 The UAE boosted public spending to its highest-ever level of Dh289 billion in 2009 despite a sharp decline in oil revenues resulting from lower prices and production, the Arab Monetary Fund (AMF) said yesterday.
The country's 2009 expenditure was way above the 2008 spending figure of Dh254 bn although oil prices in 2008 were nearly 58 per cent higher than in 2009, the Abu Dhabi-based AMF said in its quarterly economic and stocks bulletin.
In a report on the UAE's consolidated finance account (CFA), which comprises the federal budget and spending by each emirate, the AMF cited official UAE government figures to show that revenue in 2009 plunged to around Dh292.6bn from a record high of Dh450.3bn in 2008.
It said the decline was a result of a sharp fall in hydrocarbon export earnings to nearly Dh217.5bn last year from a peak of Dh362.1bn in 2008.
"Despite the sharp fall, the UAE consolidated finance account recorded a surplus of around Dh3.5bn in 2009… This is compared with a record budgetary surplus of nearly Dh197bn in 2008," the report said.
The UAE has not yet released budget details for 2008 and 2009 but official data for its CFA in the past four years showed that the country has recorded massive surpluses. The surplus stood at around Dh75bn and Dh69bn in 2006 and 2007, respectively which was achieved despite a steady rise in actual spending.
The UAE has largely boosted expenditure over the past few years to cope with growing domestic development needs. Spending has picked up in the past two years as part of a fiscal stimulus plan launched by the government to mitigate the downward impact of the global financial crisis.
According to the AMF – a key Arab League financial establishment – heavy expenditure offset the large decline in the oil sector and the UAE's real gross domestic product (GDP) slipped by only about 0.7 per cent in 2009. "The decline followed growth in the real GDP of about 5.1 per cent in 2008… Inflation in 2009 also sharply dropped after peaking in 2008," the report said.
Analysts said the UAE's non-oil sector recorded growth of at least two per cent last year, adding that there was a contraction of nearly 10 per cent in the hydrocarbon sector because of a cut of at least 200,000 barrels per day in the country's oil output in line with a collective Organisation of Petroleum Exporting Countries' accord to squeeze supply in order to boost prices.
Keep up with the latest business news from the region with the Emirates Business 24|7 daily newsletter. To subscribe to the newsletter, please click here.
Follow Emirates 24|7 on Google News.