UAE to push ahead with plans to reduce emissions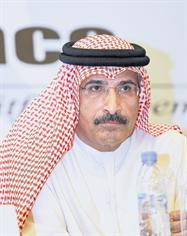 The UAE yesterday renewed a pledge to push ahead with plans to reduce carbon emissions and declared that the era of cheap energy was over.

Minister of Energy Mohammed bin Dhaen Al Hameli said the UAE needs to develop other sources of energy, including nuclear power, to meet a rapid increase in its consumption because of high population growth and a steady expansion in industry and other non-hydrocarbon sectors.

Addressing more than 40 energy ministers and deputy ministers at the World Future Energy Summit, Hameli said he expected a heated debate in the near future on the outcome of the Copenhagen summit.

"At meetings like this one, people often come up to me to complain that the price of oil is too high. Prices are determined in international markets. This is not the venue to discuss the state of the oil market, but I would like to make a point: oil is an inherently valuable resource and one that is increasingly costly to produce," he said.

"Likewise, alternative energy sources require intensive capital investments to develop and implement. Whatever the source, the era of cheap energy is over. Producers and consumers alike need to work together by pooling technology and capital to ensure that the world benefits from various energy options that guarantee stable supplies."

Al Hameli stressed all countries need to take steps to reduce carbon emissions. "Small as it is, the UAE will not shirk from this responsibility. This summit will hear multiple examples of just how the UAE is carving out for itself a role as a future energy centre," he said.

He said the UAE and its Gulf neighbours, which are recording rapid population and economic growth rates, require high energy inputs for their industrial development, power generation and water desalination. "This has resulted in a high per capita carbon footprint. The UAE is taking unparalleled steps to reduce this footprint. The UAE believes that nuclear power represents an important clean energy source that should be developed along with other clean fuels," he said.

Al Hameli referred to the Dh75 billion contracts awarded by the UAE last month to a consortium of four South Korean companies to build nuclear reactors, which he said would have an output capacity of 1,400MW. "Our aim is for nuclear energy to eventually provide 25 per cent of the UAE's power needs. We believe that the best way for securing a sustainable economic future is to develop a balanced portfolio of clean energy sources" he said.
Keep up with the latest business news from the region with the Emirates Business 24|7 daily newsletter. To subscribe to the newsletter, please click here.
Follow Emirates 24|7 on Google News.