Yemen may invite oil majors for exploration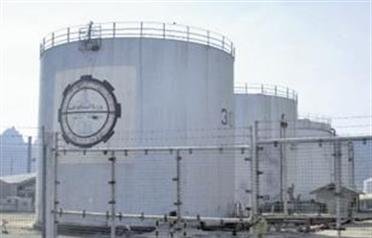 Yemen plans to invite European and American oil majors including Exxon Mobil, Royal Dutch Shell, Chevron and Total for direct negotiations to explore its oil blocks, a new report has revealed.

The Yemeni cabinet has to modify a legislation to allow the government to resort to one to one negotiations with oil companies, said Energy Intelligence (EI), a New York headquartered energy analysis agency which has its office in Dubai.

EI said in a report that Yemen was "stung" when companies shunned its offshore tender floated in 2008.

Yemen, the poorest nation in Arabian Gulf, has proven reserves of four billion barrels of oil and produces about 412,500 barrels of oil daily. Unlike regional oil producers such as Saudi Arabia and the UAE, Yemen relies heavily on foreign oil companies that have production-sharing agreements with the government.

"We had interests from small oil and gas companies but we would like to have the larger companies," Nassr Humaidi, Deputy Director for exploration at the Petroleum Exploration and Production Authority (Pepa), was quoted by EI as saying.

Oil economists said Yemen has been facing problems in attracting major oil companies because of two reasons – first, its reserves have depleted over the years and secondly, the substantial security concerns.

"Exxon and Total have had a base in Yemen for years now. But then considering the reserves and the situation now, it is the smaller companies that will be more interested in the country in developing the new oil fields," said Robin Mills, a Dubai-based oil economist.

The Ministry of Oil and Minerals of Yemen cancelled the country's fourth bidding process in 2008 after it did not receive respectable bids for 11 offshore blocks.

Yemen prequalified 25 companies last year and set a July 30 deadline to announce the winners although the last date lapsed with no news.

International oil companies on being approached declined to confirm whether they have been approached by the Yemeni authorities.

"I am not aware of any new developments in this regard," said the OMV CEO Wolfgang Ruttenstorfer.

OMV, the Austrian national oil company, is already developing an oil field in Yemen and it may be one of the favoured companies for being awarded a contract.

EI report said the French oil major Total seems inclined towards taking up oil exploration work in the country while American Exxon which recently had to take Sanaa to arbitration seems disinterested.
Follow Emirates 24|7 on Google News.