Etisalat customises mobile apps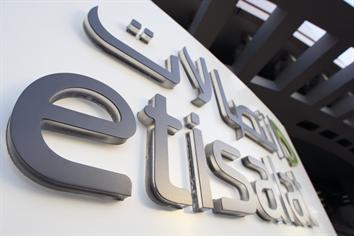 Telecom operator etisalat has linked up with government bodies as part of an aggressive approach to the development of customised mobile applications for iPhone and BlackBerry users.
The operator has been working on the supply of mobile-based applications with the Ministry of Health, the Ministry of Economy and the Abu Dhabi Education Council (ADEC).
Abdulla Hashim, Senior Vice-President of Business Solutions, said:?"We are working with partners and holding presentation meetings with customers for applications for the iPhone and the BlackBerry."
"If you look at the application store, you will see there are options for both consumers and business users. Some are paid-for and the rest are free. These are general-purpose applications but we want to focus on customised products."
"Applications are available but we want to add value by integrating them into our customers' workflows by involving them in their day-to-day activities. For example, a sales team or police force could use mobile to improve efficiency."
Though etisalat has chosen to work with the government sector first, the next target will be the financial sector.
"Typically, the financial sector looks for security and the government needs a trustworthy service provider," said Hashim. "The government plans to get aggressive over e-government and e-service platforms and our strategy will help to push that. Web-based applications are being developed and they will be adapted for mobile platforms."
Etisalat is to provide solutions for 300 schools through its link-up with the ADEC. The project, due to be completed within a year, will involve installation of complete wireless networks that will be accessible from iPhones and notebooks. The operator is also holding talks with the educational authorities in Dubai for the provision of mobile solutions.
"With these applications in place, the whole ICT infrastructure will be revamped as internal connectivity improves. We are working on developing a portal and call centre with the Ministry of Health." The applications were developed through technology Microsoft's developer community and third party companies.
"There is an internal services team which looks at working with these customers on mobile, web and developing ICT solutions. Etisalat's Indian counterpart, Technologia, has been developing applications for our internal purposes. These have not been supplied to customers but we are looking at that option," said Hashim.
Bangalore-based Technologia, a 100 per cent-owned subsidiary of etisalat, develops software for telecom business support systems used in billing, mediation, order management, rating and customer relationship management.
"Etisalat wants to become an ICT partner by promoting a culture. This is done by encouraging a developer environment and investing in infrastructure. This enables software development and sale of applications as a service to enterprises and customers," said Hashim.
Keep up with the latest business news from the region with the Emirates Business 24|7 daily newsletter. To subscribe to the newsletter, please click here.
Follow Emirates 24|7 on Google News.