Global Foundries targets netbooks with new chips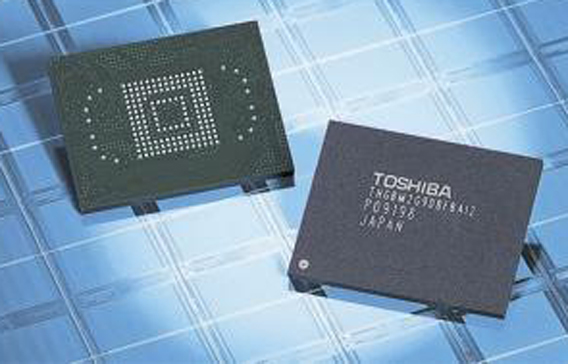 Chip manufacturer GlobalFoundries is planning to shake up the mobile segment by targeting new platforms such as netbooks and the Apple iPad.
And the company is developing chips that offer up to 40 per cent better performance than existing versions through its alliance with ARM Holdings.
Alternatively companies can opt for a production process that is designed to save energy, yielding a decrease in power consumption of up to 30 per cent and a 100 per cent increase in standby battery life.
"This is a strategic engagement with ARM on next-generation technology, especially the 28-nanometre manufacturing process," said Tom Sonderman, Vice-President of Manufacturing Systems and Technology at California-based GlobalFoundries. "Work on both 24 and 28-nanometre versions is under way and other projects will be announced this year.
"Our new design for mobile devices will give better battery life and standby time. Processing is getting complex because of gaming and HD content and the fact that customers are using mobile devices more, so chips are getting tougher to make.
"ARM plays a major role in creating a micro architecture platform allowing the world's handset makers to utilise this technology. We are already working with Qualcomm on handsets."
ARM licenses designs to other chipmakers and its products have become the most popular calculating engines in cellphones.
GlobalFoundries is a new build-to-order manufacturing service created when Advanced Micro Devices (AMD)?spun off its factories. Its Abu Dhabi-based backers Mubadala subsequently bought Chartered Semiconductor Manufacturing, another chip foundry, and combined it with the former AMD operations.
GlobalFoundries and ARM announced their alliance last year. They plan to offer a set of technologies for developing and manufacturing advanced multi-function chips, based on a popular ARM design called the Cortex-A9 and the GlobalFoundries production process.
New production processes shrink transistors and other circuitry on chips, allowing companies to pack more functions into a smaller space at lower cost. GlobalFoundries' new process will produce circuitry with dimensions rated at 28 nanometres, or billionths of a metre, and is expected to go into production during the second half of this year.
The acquisition of Singapore-based Chartered Semiconductor last year, greatly increased GlobalFoundries' customer base.
"Our customer base increased from two to 150 as AMD was our biggest customer. With Chartered it will help us venture into mature technologies from the traditional foundry level model. There were some advanced technologies but they did not form the bulk of the business model," said Sonderman.
GlobalFoundries' expansion plans will extend beyond mobile phones. "We are looking at new platforms like the netbook, which emerged last year, and now the iPad. These new segments are growth markets."
He said he was already seeing an upward movement in the market. "The company has already allocated $4.6 billion [Dh16.89bn] towards its manufacturing facility in New York, which will also focus on high-performance microprocessors for handsets."
Keep up with the latest business news from the region with the Emirates Business 24|7 daily newsletter. To subscribe to the newsletter, please click here.
Follow Emirates 24|7 on Google News.