Bangla pharma firms eye UAE for exports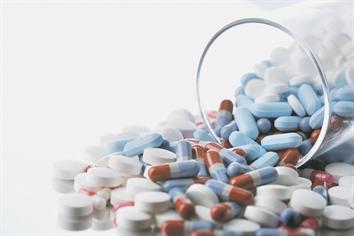 Bangladesh, one of the least developed countries, is trying to boost its pharmaceutical exports to the UAE and Middle East as the country enjoys unique concessions as a least developed country in the World Trade Organisation (WTO) drug patent rules, a senior government official said.

Bangladesh, one of the poorest South Asian countries and the 10th most populous country in the world, is currently facing a critical economic scenario due to the sharp decline in the garment exports to the US and Europe, and the worry about overseas Bangladeshi workers losing job due to economic slowdown and recessionary fears.

Mohammed Shahjalal, Assistant Director, Export Promotion Bureau under the Bangladesh Ministry of Commerce told Emirates Business that the pharmaceutical sector in the country is poised to be the latest growth sector due to the favourable position as a least developed country.

"We are trying to boost pharmaceutical exports to the GCC and efforts are on to get registration from the UAE Ministry of Health. Many pharmaceutical companies and multinationals have expanded their production capacity in Bangladesh because as a least developed country, we are given time till 2016 to produce cheap generic drugs."

He said currently Bangladesh's main exports to the UAE are manpower, fruits and vegetables, frozen fish and halal meat. "The UAE drug registration rules are very tough," he said.

He said big Bangladesh pharma firms like Beximco Pharmaceuticals (Bangladesh Export Import Company), Square Pharmaceuticals, Ron Polank, Optima Chemicals and Libra Pharmaceuticals are keen to find export markets. These companies expect that strict patent laws in countries like India and the UAE will restrict pharmaceutical companies from producing cheap generic drugs and could expand the market for generic drugs from Bangladesh, including HIV/Aids medications. Bangladesh-based pharmecutical companies can continue to produce patented generic drugs including HIV/Aids antiretrovirals and cancer drugs much cheaper. Bangladesh drug firms are also going global by setting up overseas branches and getting approval from foreign countries.

Foreign drug companies, especially Indian drug firms, are also setting up generic-drug operations in Bangladesh. Sun Pharmaceuticals is the first Indian company to build a plant in Bangladesh, and several others are searching for land in export processing zones. According to the Bangladesh Association of Pharmaceutical Industries, there are 150 manufacturers and the group is planning a pharmaceutical industry park as the country is the potential base for pharmaceutical formulations manufacturing. Bangladesh is the largest producer of formulation products in LDCS, and export medicines to more than 62 countries – Pakistan, Nepal, Sri Lanka, India, Thailand and China.

Bangladesh has about 4,000 garment export units that employ about two million workers as the average wage of $50 (Dh183) per month is attractive.

However, garment exports that generated $10 billion foreign exchange in 2007 are facing a crisis due to global crisis and declining orders from the US and Europe, two markets that receive 70 per cent of Bangladesh garment and handicraft exports.

Foreign exchange remittance by the Bangladeshi expatriates, mainly in the Middle East, is another major foreign exchange earner. The country currently has an unfavourable trade balance and the government is also encouraging software exports to the Middle East, he said.

About four million Bangladeshi overseas workers remit more than $4bn a year from the Middle East, mainly from Saudi Arabia, UAE, Oman and other Gulf states.

He said there is a worry about the potential slowdown in the Gulf, especially in the construction, real estate and trading sector, where most of the Bangladeshi expatriates are employed.

"The government has set up a monitoring cell for Bangladeshi workers abroad. There is a panic that economic slowdown in the Gulf will affect Bangladeshi workers," he said.
Follow Emirates 24|7 on Google News.