Healthcare and staples stocks attractive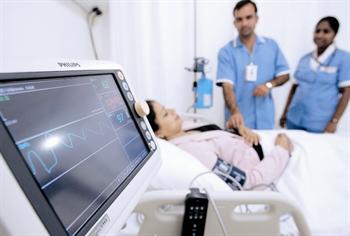 Healthcare and consumer staples shares – which are the least dependent on the business cycle and immune from the global financial crisis – have a better retain pricing power and will be most attractive stocks this year against a backdrop of extreme market volatility and prolonged recession, IHS Global Insight, the world's leading company for economic and financial analysis and forecasting, said.

Next in attractiveness are telecommunications and utilities, albeit more attractive in Europe and Canada than in the United States. The worst performing sectors include financials and consumer discretionary, according to IHS study.

The US energy and basic materials sectors are less attractive due to slowing demand, exploration and drilling activity, combined with tight credit conditions and weak commodity and oil prices in 2009.

In addition, the dividend yields and payout ratios from US listed companies have not been as competitive as those in Europe and Canada.

One source of returns from energy may come from consolidation of smaller companies into larger ones, similar to trends that occurred in the Materials sector.

The large, healthy balance sheets of the "majors" will be used to gain share and access to new markets, while credit is tight.

Information technology is the largest sector in the market, and merits small overweight position in the United States and an equal weight in European countries.

When compared to other sectors, the growth of "production volumes" from IT goods and services will remain among the strongest in 2009; the "software" part will fare better than the "hardware".

In addition, payout ratios from IT companies have continued to rise, and the balance sheets of technology companies are generally in good shape, with a lot of cash, so the sector is not directly affected by the global credit crunch.

Despite these positive attributes, the growth rate of spending on IT has passed an inflection point, and will slow significantly this year, in line with declines in overall business and consumer spending. This view constrains the investment weighting strategy for IT to be close to neutral.

The healthcare and consumer staples sectors retain the best attributes for an overweight position, largely due to the sectors' "defensive" nature.

Along with telecoms and utilities, these sectors performed the best in 2008, and they are expected to continue this leadership through much of 2009. The prospects for telecoms and utilities are also relatively positive, albeit more attractive in Europe and emerging markets than in the US infrastructure sectors will benefit from government spending on economic stimulus, but the impact on relevant equity sectors will be larger in emerging markets than in the more established economies.

IHS Global Insight recommends an underweight in the financials sector, both in the US and Europe. Some of the valuation metrics for this sector do look attractive, such as a very high dividend yield, low price/earning and price to book ratios.

However, the dividend yield is in peril as payouts are expected to contract, and the earnings and book value in the denominator of the pricing ratios are still subject to significant downward revision. While banks and other institutions have already aggressively marked down the value of their assets, the quality of those assets are still under strain due to lingering weakness in mortgages and housing markets, and now also from worsening consumer credit and commercial real estate. The "old" business model for the global financial sector is now busted, while new sources of economic growth have not yet emerged.

The consumer discretionary sector, which includes retail, autos and leisure, will be among the weakest in 2009, with additional bankruptcies expected to occur. Several segments within the industrials sector will also be vulnerable to slowing global growth, such as those exposed to the automotive industry, construction and mining.
Follow Emirates 24|7 on Google News.