'Parental licensing not the right step'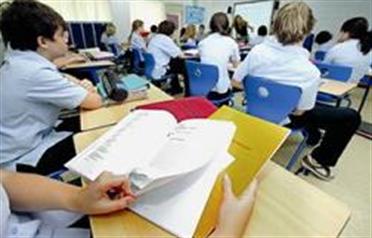 Each year 40 million children around the world are victims of abuse, according to the World Health Organisation, a leading academic said yesterday.

"In the US alone 906,000 children are victims of abuse and neglect every year," added Dr William Sweet, Professor of Philosophy and Director of the Centre for Philosophy Theology and Cultural Traditions at St Francis Xavier University in Canada.

Dr Sweet was delivering a lecture on child abuse and licensing of parents at American University of Sharjah.

"Parenting is an activity that is risky and many of those who undertake it may well harm their children," he said. "One proposed solution to this problem is to license potential parents, just as we license those who engage in other potentially risky or harmful activities such as driving."

"Couples need to register to get married, however this says nothing about what sort of parents that couple will turn out to be."

He said a better way of tackling this issue would be to use a different analogy and compare it to freedom of speech. "We monitor the abuse of free speech and not free speech itself. Perhaps the same approach should be applied here as well and the emphasis be placed not on reproduction as such but on the rearing of children. But I do not think parental licensing is the right step in that direction," he said.
Keep up with the latest business news from the region with the Emirates Business 24|7 daily newsletter. To subscribe to the newsletter, please click here.
Follow Emirates 24|7 on Google News.