Airlines boost cargo capacity on recovery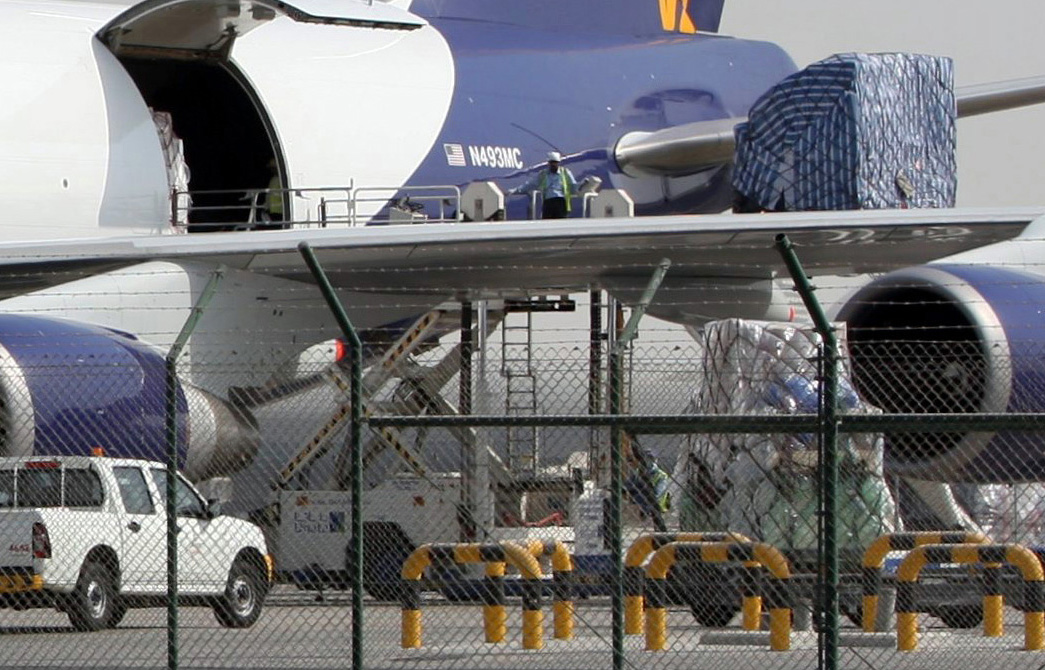 Airlines are increasing their cargo capacities as a global recovery spurs demand for air services in Asia.
Malaysian Airline System Yesterday announced that it has ordered two A330-200F freighter aircraft from Airbus SAS. Thai Airways International has also begun to deploy two new Boeing 777 freighters to develop its under-exploited air cargo business.
Last week, the International Air Transport Association said global air cargo traffic surged 26.5 per cent in February from a year ago, and North American and Asian carriers booked even stronger growth.
The first freighter will be delivered to Malaysian Air in September 2011 and will have capacity to carry almost 70 tonnes of cargo, said a Bloomberg report quoting a senior official from the airline.
"The new freighters will enable us to better serve the intra-Asia route and offer direct services to Europe from India and Bangladesh," Chief Executive Officer Tengku Azmil Zahruddin said. "This complements our expansion plans in China and will strengthen our position as a key niche player in the region."
The company also said it has confirmed orders for 15 passenger planes. The 17 planes will cost $3.6 billion (Dh13.22bn) based on catalogue prices, he said.
The International Air Transport Association (Iata)?this month revised its 2010 growth forecast for worldwide cargo demand to 12 per cent from seven per cent. Asian air-freight markets are particularly strong, with shipments originating in Malaysia experiencing a capacity shortage, it said.
Cargo traffic, which outpaced a 9.5 per cent rise in February passenger numbers, must increase a further three per cent to recover to pre-crisis levels, Iata said in its latest monthly traffic report.
Meanwhile, Thai Airways International last week started to use cargo capacity on the B777Fs, which are operated by Southern Air, a Connecticut-based low-cost cargo carrier, under an aircraft block space agreement (BSA) struck last year for a period of two years.
The airline envisages growing demand for air cargo delivery from Thailand, especially for perishable products and computer parts – hard disks, in particular, as Thailand produces about half of the world's supply.
Haulage demand is especially strong at the moment, having been on an upward trend since last October, said a report quoting Pichai Chunganuwad, Managing Director for Thai's cargo and mail commercial department.
Earlier this year Airasia said it sees air freight as a major growth area for 2010 and inked several Special Prorate Agreements (SPAs) with other airlines to achieve its revenue target for 2010.
The Kuala Lumpur-based carrier said it was linking with more cargo agents and large export-import firms via its expanding network. The airline now reaches markets in South Asia, Africa, the Middle East and Europe beyond its current route network through those SPA deals and expects its cargo revenue to grow by more than 40 per cent over last year's figure.
Domestic cargo operations are also expected to receive a boost from increased demand for cargo services for perishables, including seafood from West Malaysia. Seafood and other perishables are currently among the carrier's cargo revenue sources.
Follow Emirates 24|7 on Google News.