Ash cloud to drive up cost of air freight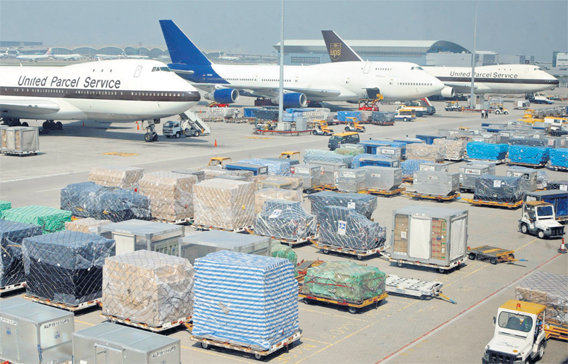 Kuehne & Nagel International said the cost of air freight may rise in a market already short on capacity because of the disruption caused by the plume of volcanic ash over many European countries.
"This Force Majeure event could have the potential to disrupt the global air traffic network to a great extent," said a Bloomberg report quoting a statement by the Swiss shipper on its website. Air cargo warehouses are expected to close to new shipments as they fill up with goods, it said.
Meanwhile the economic impact from a volcanic cloud over Europe depends almost entirely on how long it lasts – something even experts say they cannot predict. A report on possible scenarios said, air freight companies would immediately scramble to make up for lost time and relocate cargo.
Airlines are losing $200 million (Dh734.5m) a day during the shutdown, the International Air Transport Association said.
Teleconference, shipping, rail and road transport operators would benefit. So would airports just outside the cloud, suddenly in great demand from airlines and shipping firms as new hubs. That could benefit countries along the edge of the cloud including Ukraine, Turkey, as well as Portugal, Italy, Greece and Spain– the euro zone fringe economies worst hit by the global financial crisis.
Britain's Royal Mail is already shipping and trucking airmail to the United States through Spain for onward flights. Western military resupply flights to Afghanistan are also likely to be heavily affected.
Follow Emirates 24|7 on Google News.