Bidders flock to take part in sale of ISS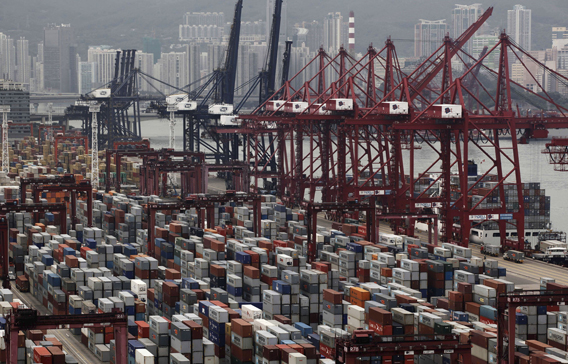 Buyout firms are flocking to participate in the bids for the $700 million (Dh2.57 billion) valued Inchcape Shipping Services (ISS), owned by the Dubai World, reports indicate.
According to a report published in the UK-based Independent, ISS's management expects more than 20 offers from bidders today, including the private equity houses CVC, Charterhouse, Permira and Bridgepoint, and a number of pension 700funds, such as the Ontario Municipal Employees Retirement System. ISS hopes to sell by late May.
The Essex-based company is owned by Istithmar, part of Dubai World, since 2006.
In another report Reuters said that about 10 buyout houses are preparing to make indicative bids today.
Bidders said they are drawn by the asset-light and cash-generative nature of ISS – which helps ship owners clear customs, unload, refuel and repair their ships – and by forecasts of continued double-digit earnings growth, the report said quoting people familiar with the matter.
"It's a good growth business, it's proven its stability during the downturn, it's got a good management team and it's an existing borrower," one source who has looked at ISS said.
"It's got all the things that make secondary buyouts much easier" than acquiring public companies, the source added.
ISS had earnings before interest, tax, depreciation and amortisation (Ebitda) of about $70m in 2009, and is likely to earn closer to $80m this year.
With a staple debt package of about five times Ebitda available, and bidders willing to pay about 10 times in total, that means bidders are likely to offer some $750m.
Quoting other sources, the report said that Advent International, Bridgepoint BRDG.UL, Cinven CINV.UL, KKR KKR.UL, Montagu Private Equity and TPG TPG.UL were among potential bidders, the people said.
Most bidders have already met with the management of ISS, which is led by Chief Executive Claus Hyldager. ISS staff have a minority stake in the business.Bank of America Merrill Lynch and Royal Bank of Scotland are running the ISS sale and organised so-called "staple finance", a loan package for the buyer.
ISS helps ship owners clear customs, unload, refuel and repair their ships.
Follow Emirates 24|7 on Google News.