FAL Shipping expands with two more vessels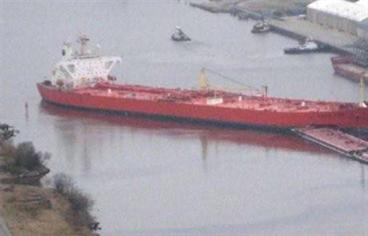 FAL Shipping Company, the shipping arm of FAL Group, will shortly receive two vessels – one from South Korea and the other from Japan, said Abdullah Juma Al Sari, the group's founder and chairman.

He was giving a lecture on "Family business and entrepreneurship in today's economic climate challenges and opportunities" at the American University in Sharjah.

Al Sari said the firm has purchased two other ships – one each from Japan and South Korea that will be delivered later this year.

Despite the global economic crisis and the lower oil prices, which has dropped down to $39 per barrel, FAL Group has made profits in 2009 compared to 2008. We adopted a five-day hedging for buying oil. In current economic scenario, businessmen should accept making marginal profits rather than withdrawing," he told Emirates Business.

Al Sari's son had designed the ships and the company finaced its building.

"This is how business grows and excel. We have reached a stage of designing our own ships," he said.

Al Sari started his business career in 1969 with one vessel from Italy of just 1,000 tonne capacity. "Now we have a fleet of 16 vessels of a total 435,000 tonnes capacity. We even own a vessel of 285,000 tonnes capacity.

The FAL group has been inherent for almost four decades now in the Middle East. Having been established in 1969 with a head office in Sharjah, it has grown through the years to become one of the leading independent business groups in the oil industry and also is a dominant player in the oil trading and bunkering business of the Gulf with presence in several countries across the globe, including the UAE, Singapore, Iceland, Tokyo and New York, said Al Sari.

Under the group are FAL Oil Company Limited, which is engaged in bulk buying and trading of oil and related products in cargo lots; FAL Energy Company Limited, which is engaged in the sales of bunkers; FAL Shipping Company, which is engaged in facilitating the above operations as well as the chartering, purchase and sale of vessels; and FAL Energy UK Ltd, FAL Oil UK Ltd and lately FAL Oil Asia Pte Ltd (Singapore) have been contributing to the success and exploring newer markets, he said.

FAL Group has expanded into several other major sectors involved in activities such as refining, storage, domestic sales and the manufacture and distribution of lubricants, he said.

FAL Oil has enhanced its market presence with the opening of offices in the UK and Singapore. This has helped FAL to venture into newer and prospective markets. FAL's bunker operations have grown to considerable volumes during this period, and can now lay claim to being possibly the largest single point bunker operation in the world, he said.

The capacity of the storage facility of FAL Oil Company in Hamriyah has recently been enhanced to 210,000 cubic metric tonnes, he said.

FAL Energy Company is the oldest and largest bunkering company in the Gulf.

"Over the past five years, it has established a 45 per cent share of the marine market in the area. Due to the strategic location particularly Fujairah and Khorfakkan port on the Gulf of Oman just south of the Straight of Hormuz, UAE has positioned itself as one of the largest on-shore and offshore bunkering centres. It is estimated that between 12 to 15 million MT of bunker fuel a year are delivered offshore in the UAE and specifically the anchorages off Fujairah, Khorfakkan and Dubai area."

Al Sari believes that the time is not right for companies to go for IPO to boost their liquidity.

About entrepreneurship, he said any big business starts small. "Entrepreneurer should consider losses also as he does for profits. He should consider the right time and the right place for investing," he said.
Keep up with the latest business news from the region with the Emirates Business 24|7 daily newsletter. To subscribe to the newsletter, please click here.
Follow Emirates 24|7 on Google News.