Faulty papers delay trucks at borders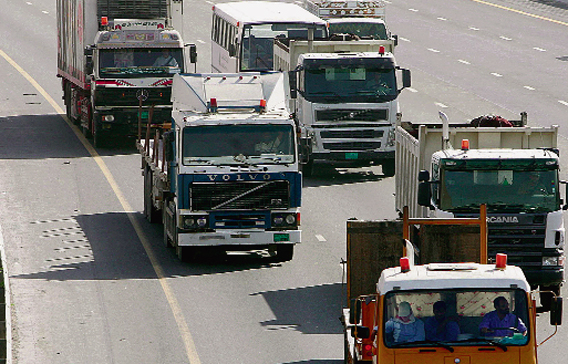 The non-possession of transit documents by some truckers was responsible for long queues of trucks at the Ghuweifat border checkpoint, sources from the customs department said yesterday.
Commenting on reports in a section of the local media yesterday, the sources said the officials at the crossing centre had handled the situation swiftly and traffic flow at the checkpoint has returned to normal.
In a statement to Emirates News Agency, officials urged truckers to be vigilant and attentive and not be in a hurry when travelling from other border crossing points, before ensuring that all required documents and approvals are secured as per regulations for forwarding, imports and exports.
Officials also asked truck drivers to check the safety and immobility of shipments they carry on the trucks as well as the authenticity, validity and clarity of information and obtain all required certificates of the transported materials to ensure safety.
MF, a driver, regretted that some truckers had put other drivers in trouble by not making sure their documents were in order. He praised officials at the checkpoint for their prompt management and handling of the situation. He said truckers should have proper papers before starting the journey.
Follow Emirates 24|7 on Google News.