Wesley aims to cut logistics cost by 30%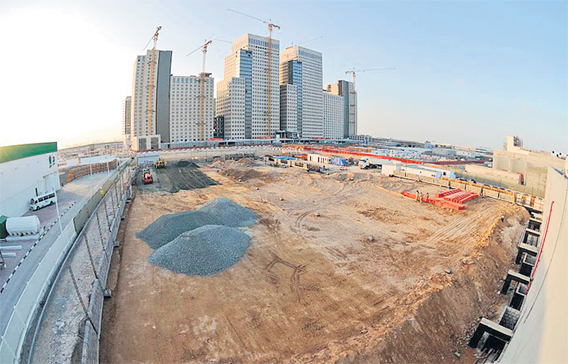 Wesley International, which recently moved its global headquarters from London, says it could save almost 30 per cent of its logistics budget in Dubai.
A senior company official yesterday told Emirates Business that in 2009, the company spent about Dh60 million to Dh80m on logistics, while it plans to bring it down to Dh30m to Dh40m in 2010. The company has earmarked Dh100m to build its new infrastructure in Dubai and is spending Dh50m in constructing warehouses in Jafza.
"We have about 100,000 square feet of land in Jafza and warehouses are currently being built on 50 per cent of the land. The work will be complete in the next six months. The remaining warehouses will be built in a phased manner," said Ajay Bindroo, Group CEO of Wesley International, the global distributor of Super-Max.
The company had a branch in the region for the past many years. "We have been here for the past 17 to 18 years. We had the regional hub here catering to the Middle East, GCC and Africa. However, after running the regional operations from here for several years, we did a comparison with other places, especially in London where we were headquartered. We realised that the advantages of relocating to Dubai were many.
"Firstly, Jafza as a port is one of the best in the world. I don't think there is any other port which is as efficient as this. You can get the cargo in and out within four hours. Secondly, the connectivity to the global world is excellent. From here, you have vessels connecting to all parts of the world and you can get them within no time," said Bindroo.
According to him, any global company setting up its base in Dubai would have a strategic advantage. "Even when we think of air freight, Dubai offers a much better advantage." The third factor which made the company move to Dubai, Bindroo said, is the cost advantage.
"The cost of operations, logistics, building up the premises and similar other elements is much cheaper compared to other major business hubs in the world. It is easily 30 to 40 per cent less compared to London. Normally, the logistics constitute about seven to eight per cent of the total sales figure. Globally last year, we must have spent anywhere between Dh70m and Dh8m, whereas from Dubai, we will only be spending Dh30m to Dh40m in 2010," he said.
"As a company, the focus will be on penetrating more into the region. We are present in about 140 countries. There are a lot of emerging markets especially in Asia and Africa and we would like to expand into these markets where our competitors may not be interested as much. And in the UAE, we have the advantage of hiring a multicultural work force from more than 110 nationalities. Dubai will continue to remain a hub and there will be no competition for at least the next 10 years," said Bindroo.
Meanwhile, Aqua Logistics, an Indian transportation company, said it plans to open a new hub in Dubai. On Monday, the company surged as much as at 12 per cent in its trading debut in Mumbai.
According to Bloomberg, the Mumbai-based company plans to use the proceeds to open four offices in India and one in Dubai. Aqua plans to spend Rs300m in the next two months to acquire a Hong Kong-based company, Vice-Chairman MS Sayad said.
Keep up with the latest business news from the region with the Emirates Business 24|7 daily newsletter. To subscribe to the newsletter, please click here.
Follow Emirates 24|7 on Google News.