A dilemma of wait or remit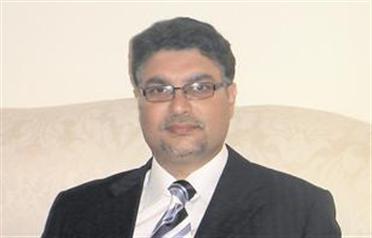 As the Indian rupee dipped further, Indian expatriates had a field day on Monday and remittances to the subcontinent went up.

However, as more and more expats from the subcontinent rush to send their money home, the million dirham question is: should non-resident Indians (NRIs) wait a bit more before wiring the money home on the anticipation of the rupee falling further or should they strike while the iron is hot?

Sudhir Kumar Shetty, Chief Operating Officer, Global Operations, UAE Exchange, told Emirates Business: "There has been an increase in the volume of remittances ever since the Indian rupee started dipping last week. The volumes were at their peak yesterday. However, today, due to some corporate selling of dollars in the market, we saw a short reversal in rupee depreciation. This again could be temporary. The business volumes increase when rupee is going south.

"The rupee is under severe pressure due to various factors and shall continue as long as the Indian central bank [Reserve Bank of India] is comfortable with the pattern of movement. In other words steep moves [southward] are always intervened in the market by the central bank to arrest volatility."

Danish Chotani, a senior private banker, said: "The Indian rupee has been the third-worst performer in the past 12 months among the 10 most-traded Asian currencies, with a 22 per cent loss, as the worsening world economy spurred global funds to dump local stocks. South Korea's won and Indonesia's rupiah have declined more.

"I expect the Indian rupee to remain weak in the medium term. Furthermore, remittances should remain high and consistent in the coming months. Even though the Indian central bank is expected to intervene in the currency market following the recent sharp declines in the rupee, the effects would only be temporary in the shorter term."

The second question that the expatriates face is that once they have wired the money home, do they let it lie in the bank or should they invest it and grow their money. And if they decide to invest then what would be the ideal place to invest in today's volatile market.

KV Shamsudheen, Director, Barjeel Geojit Securities, said: "Where people invest right now depends on their risk-taking abilities. If they can't afford to take any risks at all then my advice to them would be that bank deposits are their best bet. But if they are willing to take risks then there are a lot of places they can invest in India right now. These are mutual funds, stocks and real estate."

Chotani said: "Current interest rates for NRO accountholders are very attractive. I am of the opinion that one should maintain a time deposit until other investment opportunities are created within capital markets or other diversified asset classes. Also, I would certainly look at a combination of security and liquidity in any investment as a prerequisite in the current economic down cycle, and of course, real estate. As long as you are an end user, real estate will always be an attractive asset class."

Talking about investment opportunities in the Indian stock market, Chotani said: "I expect some element of stability and value by the third quarter, concentrating in areas such as consumer staples, healthcare, education and information technology."

But what about the traditional safe haven gold, which has always found favour with Indians?

Chotani said: "The direction of gold prices is a reflection of the current state of international equity markets. Currently regarded as a safe haven I would expect that any stability/change in outlook in global markets will drive gold prices lower."

Shamsudheen said: "Gold bullion is always a good idea but right now gold has already gone up quite a bit. Even though some people say it will go down further and some say it will rise, there is no way to predict where it will go.

"The laws of investments are simple – the higher the risk, the higher the return. So it all depends on the individual's ability to face the risk and also on the asset base they have," he added.
Follow Emirates 24|7 on Google News.