Abu Dhabi sets up gold dealers' group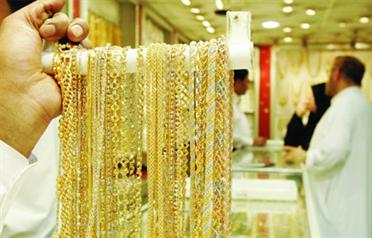 The Gold Work Group (GWG) held its first meeting of nearly 30 local gold traders at the Abu Dhabi Chamber of Commerce and Industry (ADCCI) yesterday and discussed founding procedures and an action plan for the future.
"It is one of the work groups that have been launched under the ADCCI umbrella recently," said Mohammed Al Hamli, Director-General of ADCCI.
"The gold and jewellery sector is one of the most important sectors that impact other economic sectors given its vital role in trade activity… the chamber will fully support this sector, provide it with all necessary facilities, and study all suggestions and recommendations to develop this sector… it will also work with them to remove all obstacles that could face this business."
Hamli said the ADCCI would encourage other businesses to create similar groups to protect their interests, upgrade their sector and serve the economy.
A statement after the meeting said the GWG activities would cover ways to upgrade the gold business, its effect on the economy, meetings with authorities concerned to resolve any problems and remove obstacles that block the development of this sector, and discussion of any new ideas or projects.
"Such groups are part of the ADCCI strategy to strengthen its relations with all private sector businesses with the aim of serving development in Abu Dhabi."
Follow Emirates 24|7 on Google News.
Abu Dhabi has created its first cartel of gold dealers within a strategy to set up groups in its private sector businesses to support the domestic economy.