Abyaar plans to list shares on Dubai bourse by March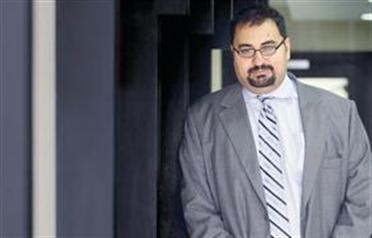 Abyaar, a Kuwait-based real estate company, is planning to list its shares in Dubai Financial Market (DFM) by the end of March this year, Emirates Business has learnt.

"It (listing) may happen sometime before the end of the first quarter. We think and we hope that the market has recovered by then," said Imad Awad, Director and Head of Equity Capital Markets at Emirates NBD Capital, formerly NBD Investment Bank.

The Dubai-based investment bank was appointed financial advisor and placement agent relating to Abyaar's secondary listing on DFM. It will be assisting the sale of 10 per cent of Abyaar's existing shares to regional investors.

"We have closed the $110 million (Dh404m) private placement then the original intention was to list immediately after the private placement," Awad said. "But the management has in August decided to postpone it a little bit because of what's happening in the market and to wait for a few more months until the market recovers."

"We are in an uncharted territory right now but there will be recovery. In a good-case scenario, it may take three more months for markets to recover, in a worst case scenario it is going to take a bit more than a year," Awad said.

"The whole thing that is impacting the business is credit market as it drives the equities market more than what people think. It is like a hidden hand that not many people see. If people can borrow, that means people can invest, then there is no growth," he added.

Luxury developer Abyaar has increased its investments in Dubai during 2008. According to Abyaar Chairman Hesham Abdul Wahab Al Obeid, Dubai is the "safest" and "most convenient" market for most of regional capitals, despite the current financial crisis.

Abyaar has posted net profits of KD24,325,232, for the first nine months of 2008; 95 per cent up from KD12,491,217 reported for the same period of 2007. Its total assets at book value amounted to KD230m, while assets at "conservative" market value amounted to KD480m.

Abyaar's loans and liabilities make up 30 per cent of total assets, which is a small percentage according to the norms of the real estate development sector.

The company,which has made actual expansions in the region from its starting point in Dubai, recently reiterated that it has a clear plan for expansion.

It is estimated that the company's projects amounts to Dh25 billion approximately, 85 per cent of which are under construction.
Follow Emirates 24|7 on Google News.