Australia set to target Middle East for wheat sales this year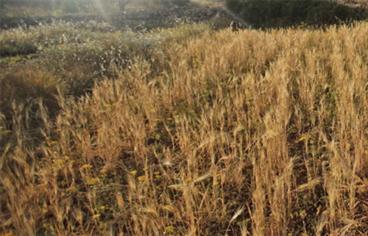 Australia will sell more wheat into lower quality markets this year, such as makers of Middle East flatbread and Asian noodles, after its harvest yielded lower protein levels than expected, a top grain trader said yesterday.

Unleavened bread and certain types of noodles do not require the same amount of protein needed by flour for white bread and many baking products. A shift toward the Middle East would bring Australian wheat into competition with European grains.

Tom Puddy, marketing chief for Western Australian wheat handling firm CBH Group, said Australia was adjusting its wheat marketing plans for 2010 after a crop that yielded lower protein levels than expected.

"Protein in Western and Southern Australia is slightly lower than what we had hoped, so we have to rejig our marketing plans to target customers that are looking for slightly lower protein wheat," Puddy said.

"Our ability to supply the higher protein demand from Western and Southern Australia will be limited this year since the stocks are reduced and tightly held the trade."

In the eastern states of New South Wales and Queensland, where supplies are more skewed to the domestic market, protein levels have been average.

Australia's 2009/10 harvest, just completed, came in at around 22 million tonnes, less than earlier expectations for a crop of up to 23.5 million tonnes, after hot weather and then rain hit crops, reducing both yields and protein levels.

"Last year the average APW (Australian Premium White) protein was around 11 per cent and this year it is anywhere between 10.3 and 10.8 per cent," said Puddy, stressing that this was an appreciable difference for many in the food industry.

"There is a limited supply of 13 per cent protein wheat in Western Australia, most of which has already traded. Buyers that are looking to secure stocks will need to cover from eastern Australia," he added.

Puddy said the general quality and whiteness of Australian wheat appealed to various types of noodle manufacturing but the lower protein content did not bother some noodle makers.

"There's also the Middle East market for the flat bread which is able to utilise Australian lower to mid-protein white wheat," Puddy said. "We're starting to pick up a bit of business there in some of the Middle East markets like Yemen and even Iraq."

At the top of the market, supplies of Australia's better-quality wheat are shifting increasingly to regular Asian flour milling customers who have been limiting purchases in expectations that a global wheat glut will lead to lower prices.

But Puddy noted a spike in shipping demand for high-quality wheat deliveries scheduled for February and March. "If you are a flour miller, at some stage you're going to have to buy wheat because you have to keep your mill going," he said.

"They can't run all their mills on Black Sea wheat or US origin wheat. They need to blend it with white wheat from Australia so that's why they're coming into the market trying to pick it up."

Puddy estimates consumers globally will need more than one million tonnes of wheat over the first four months of 2010 from producers such as Australia, North America, Argentina, Europe and the Black Sea region.
Keep up with the latest business news from the region with the Emirates Business 24|7 daily newsletter. To subscribe to the newsletter, please click here.
Follow Emirates 24|7 on Google News.