Bank Sarasin launches Gulf Arab equity fund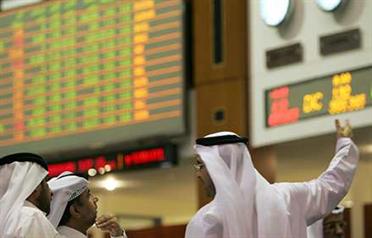 Bank Sarasin's Dubai-based asset management firm launched on Monday an equity fund worth $100 million to target Gulf Arab bourses which it believes are undervalued.
Sarasin-Alpen and Partners said it aimed to raise an initial $100 million in the first quarter of 2009 from both international and regional investors, which it would invest in the markets of the six-member Gulf Cooperation Council (GCC).
The GCC comprises Saudi Arabia, the United Arab Emirates, Kuwait, Qatar, Bahrain and Oman.
"The economic outlook, government finance and regional stability in the GCC are much better than in the developed world and than in some of the other emerging markets," said Paul Cooper, senior executive officer at Sarasin-Alpen and Partners.
"Equity markets here are very cheap ... there is clearly value upside in the markets today," he said.
The region's real estate and banking sectors had been particularly badly hit by the global downturn, Cooper said. 
"Inevitably these large sectors are trading at very stressed levels but so are the petrochemical companies, some of which have lost half of the replacement value of their assets," he said.
Markets in Saudi Arabia, Kuwait and the United Arab Emirates would see the sharpest rebound in the short-term, having suffered some of the steepest losses as the financial crisis hit the region's bourses, Cooper said.
Dubai's main index lost more than 70 per cent of its value in 2008, while Kuwait's benchmark lost nearly 40 per cent. 
The bank was also planning to launch a Middle East and North Africa fund, although a date for this had not yet been decided, Cooper said.
Follow Emirates 24|7 on Google News.