BFX will be a positive step with innovative solutions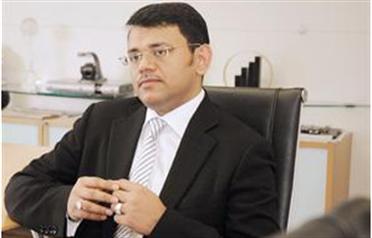 The Bahrain Financial Exchange (BFX), the second international financial exchange in the region, is intended to provide the widest possible access to its brokers from any part of the world, enabling overseas investors to trade in multi-asset products through a single venue.

The multi-currency exchange is being set up by Financial Technologies of India and is due to start trading in the first quarter of 2010. It will be regulated by the Central Bank of Bahrain.

Establishing such an exchange in the current financial climate could be seen as a challenge, but officials believe that something positive needs to come out of all the pessimism surrounding us today.

"In times like these, we believe, some positive steps with innovative solutions have to be taken to restore confidence, and launching BFX is a move in this direction," exchange Director Arshad Khan told Emirates Business.



—Is this the right time to establish this exchange?

—Setting up and managing exchanges is Financial Technologies' core business and the best places to launch them are countries and regions that are not in recession. These days there is a lot of pessimism in the market and everybody is talking about falling investor confidence. In such times, we believe some positive steps with innovative solutions have to be taken to restore that confidence, and launching BFX is a move in this direction. People are still doing business and they are still looking for areas to invest in. We feel that people are slowly coming back to the market. Recently various announcements have been made regarding new sukuk instruments – such developments are positive for the market and our initiative will help investors.

—You believe BFX will go online in 2010. Why will it take so long from the announcement to the execution?

—Currently we are in the process of defining our regulatory framework, which needs to be approved by the authorities in Bahrain. Then we have to research what exactly the market needs. We have to focus on things like listing requirements, membership criteria and setting up technology platforms. There are lots of things to be achieved before the exchange is up and running. In fact we feel the timeframe is short and it is only because of our expertise that we should be able to manage all these things in time. We have to set up the clearing corporation and the depository agency as well.

—Nasdaq Dubai, formerly known as the Dubai International Foreign Exchange, is the other international exchange in the region. It is yet to take off in a big way, so why do you think BFX will succeed?

—We are confident that the exchange will do well simply because of its profile. We will offer a variety of asset classes to invest in – for example equities, debt, Shariah-compliant products and commodities. In the current turmoil people are looking for opportunities for diversification. People who invested in different assets have fared much better than those who put all their eggs in one basket. The market needs a choice that will help investors to diversify their portfolios and we are offering just that. Moreover, we have the technological expertise to make this kind of venture successful. Our in-house expertise is a big advantage and unlike other exchanges we do not have to depend on outside sources. Running our own exchanges around the world is an added advantage.

—What support have you been given by companies? How many and which ones will be listed when the exchange opens?

—We are in the process of drafting our listing requirements and after that we will approach the companies. We have received positive feedback from a number of companies. The good thing is that we are not limiting ourselves to any region or country, we plan to approach many companies in other regions as well. Our internal network will help us in that.

—Will BFX be purely a technology-driven exchange or will there be more to it?

—Our exchange will be fully electronic and accessible by anybody around the world. There are hardly any exchanges left that have physical trading floors. Today speed is the priority.

—What new investments and asset classes do you plan to launch?

—We have to go to the market and start active discussions with the industry to discover what they require, what kind of products they want. We will start with a mix of products on day one of trading.




PROFILE: Arshad Khan, Director, Bahrain Financial Exchange

Arshad Khan is a member of the senior management team at Financial Technologies and oversees the group's operations in the Middle East and North Africa. In addition, he represents the group's interests as a member of the board at the Bahrain Financial Exchange and Dubai Gold and Commodities Exchange (DGCX).

As a member of the DGCX management team, he was responsible for setting up the exchange from the ground up. The success of DGCX under his direction established Financial Technologies' capability to replicate its business models and set up exchanges anywhere in the world. Khan oversees the operations of Financial Technologies Middle East and has been given the task of expanding the group's presence in the Mena countries. Under his leadership, FTME has successfully rolled out automation solutions for members of regional exchanges and has established the Financial Technologies Centre for Straight Through Processing Services in the UAE.
Follow Emirates 24|7 on Google News.