Bid to enhance gold reserves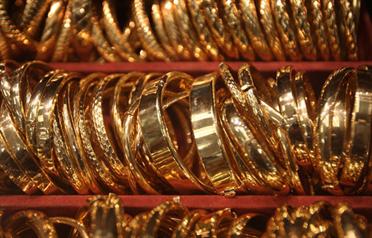 Gold will play a prominent role in GCC economies after the proposed monetary union, World Gold Council (WGC) Chief Executive Aram Shishmanian said yesterday.

Gulf central banks, along with the central banks of the fast-growing economies of Brazil, Russia, India and China, are expected to increase their gold reserves, Shishmanian said on the sidelines of a conference to mark the start of an exchange-traded gold contract on Nasdaq Dubai.

"Gold will play a prominent role in the GCC monetary union. It may play a role in that basket [of currencies on which the GCC common currency will be pegged]," he said.

Gulf central banks hold anything ranging between 2 and 13 per cent of their reserves in gold. But this may change in future, the WGC CEO said. "Central banks with low reserves of gold are looking to increasing their reserves. They are trying to analyse what the right balance should be. They are becoming aggressive," Sishmanian said.

"The current wisdom is that if more than 20 percent of the reserves of a central bank are in gold, it is overweight. But this perception is changing."

The metal is becoming an asset class in the region and Gulf investors are looking at long-term investments in gold as a hedge against inflation, he said.
Follow Emirates 24|7 on Google News.