Commodities begin year on positive note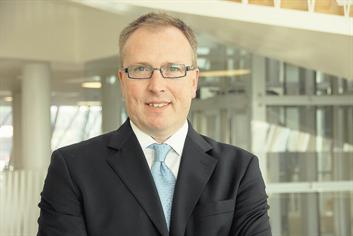 The first week of the year has thrown up some big market moves as investors try to gauge the market sentiment and getting into (hopefully) profitable trades. Liquidity during the week was light resulting in high volatility ahead of the US unemployment report on Friday.

Commodity markets began the year on a positive note driven by fresh capital being put to work together with speculation about the big annual rebalancing exercise by the major commodity index funds. They rebalance their respective asset weightings once a year and with that come a massive amount of buying and selling.

Crude oil began the year with a huge percentage gain as the focus temporarily shifted from slowing demand to worries about supply as Gaza and Gazprom took centre- stage. Traders positioning themselves ahead of the rebalance also gave the sector a boost.

By Wednesday, the hopes of a continued recover were brutally reversed as a combination of negative news saw WTI crude sell-off by more than 20 per cent. The huge build in weekly storage is putting the spot month under pressure as the market is flooded with oil and running out of spaces to store it.

The weekly surge in stocks was particularly large at the delivery point of the Nymex WTI crude oil contract in Cushing, Oklahoma. Crude oil inventories at Cushing surged 4.1 million to 32.2 million barrels, the highest level since at least April 2004, when the US Department of Energy started tracking supplies there.

The local supply, demand and inventories for oil in the Cushing area have a direct impact on the West Texas Intermediate oil price, often overshadowing global trends and leading to speculation that they will be running out of storage space within a few weeks.

The contango, that is the difference in price between spot and forward months continues to widen and traders are scrambling to rent floating tankers to lock in the forward price by storing the oil and then sell it on at the higher price in the future. February 2009 currently trades at a premium of 40 per cent to the February 2008 contract. The steep contango is becoming one of the most important issues and as Opec output cuts begin to work their way through the system, the contango should begin to decrease. First then can we begin to talk about higher prices. Also risk of further redemptions from long only funds as the rolling cost of $4.2 (current spread between February and March) will take its toll.

Technically the spot month of February is currently consolidating after the steep downtrend got broken last Friday. However, the violent sell-off and the high contango points towards weakness and a break below $40 will open up for a retest of the December low at $32.40 The December high at $50 is still in my opinion the level that needs to be broken before a meaningful recover can begin.

Gold continues to frustrate a lot of market participants. Despite a deteriorating macro environment with near zero interest rates and stock markets under continued pressure gold has not managed to shift into a higher gear and break higher from its current range. This happens at a time where 2008 saw a record physical investment demand with flow into gold ETP's standing above 1,000 tonnes. Near-term the US dollar strength or weakness against the euro will probably be the main decider as February gold finds itself stuck in an $830 to $885 range. Unless the euro regains some of its late December strength, we favour the downside from a contrarian point of view and will be selling it on a break below $830 with an initial target of $790.

High grade copper kicked off 2009 with an impressive rally breaking above the important $150 level before being sold back on a deepening recession in the US. Undoubtedly some of the rally were traders getting in front of the expected rebalancing which were rumoured to be worth close to $700 million (Dh2.56bn), which translate into more than 15,000 lots of futures being bought. It is probably too early to call a bottom in copper as stock builds continues.

The month-long rally in grains and soybeans products paused for a bit this week as lower crude prices and weather forecasts promising rain in large parts of Brazil and Argentina resulted in some profit taking. Also aiding the sell-off were poor macroeconomic data, struggling equities and rebalancing.

Corn also saw some selling early on ahead of the rebalance but also on reports that fertiliser prices have declined significantly in recent weeks, which will add to 2009 US planted corn acreage. Buyers returned quickly when the Brazilian government cut their output forecast for corn and soybeans.

All in all, the sector is in good health with corn for March holding above $400, wheat for March above $600 and soybeans for March holding above the November high at $993.5.
Follow Emirates 24|7 on Google News.