Crude slides as gold continues to shine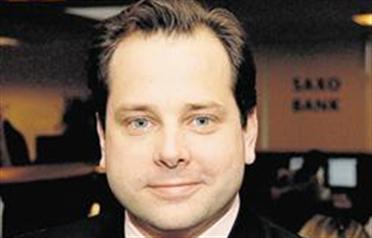 Markets appear to be jittery as we are standing in the eye of the storm trying to get a handle on the what, when and how US President Barack Obama's stimulus plans will affect the financial system.

It does appear that either way, most markets will be disappointed. The disappointment can easily be measured in commodity markets by the base metal price reversal, coupled by the CRB index making new lows for the year.

In lieu of rather dismal global consumption, the International Energy Agency downgraded the daily consumption forecast once again (1.2 million barrels per day drop against 0.8 million last month).

Energy markets continue to be stretched in opposite directions, with petrol prices remaining robust, WTI Crude is heading towards our target for this year at $25.

Bear in mind that the Brent vs WTI spread has nearly reached $100 as a result of delivery failures because of local unrest in Nigeria, yet storage for WTI is reaching peak in Cushing.

The up-and-coming expiry on WTI appears more likely to be affected by the current contango in prices, which is an incredible 20 per cent at the moment. Taking into consideration that the market is long on futures and also very long on exchange trade funds (ETFs), the consequences of a 20 per cent negative roll yield is going to leave the market with devastating losses for the past quarter of the year, which in some instances amounts to 58 per cent of fund values. We expect the losses to continue into next week, with a word of caution add against the $32.50 level in WTI. This is a critical long-term technical level that if broken, could add considerable volatility to trading.

Talking of technicals, the most impressive commodity markets by performance this week has been gold. We saw a major break above long-term resistance at $931 and now seem ready for a test of $1,000 and possibly further. And actually, it is interesting to notice that gold denominated in euro's is trading at all time highs.

Once again, though, a word of caution as the market is still very long. The SPDR Gold Trust, the biggest gold ETF, reached a record of 935.1 metric tonnes (which is equal to 300,000 lots, which is almost the same as total open interest on Comex).

Our interest for next week will be focused on the precious metals, especially gold, which we anticipate will continue to shine. The market break-out is significant and we will be looking for opportunities to enter long positions, on market setbacks.
 
The writer is the Head of Futures and Fixed Income at Saxo Bank
Follow Emirates 24|7 on Google News.