Deyaar full-year net profit plunges 95.4% to Dh30m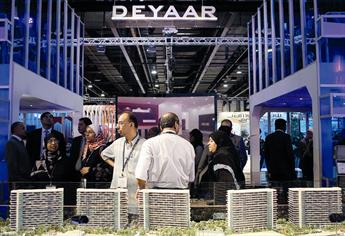 Deyaar Development has reported 95.4 per cent drop in net profit at Dh30 million for the year ended December 31, 2009, against Dh654.7m for the corresponding period last year.

The company's gross revenues for the 12 months ending December 31, 2009, stood at Dh1.835 billion, an increase of 33 per cent compared to Dh1.382bn in 2008, based on IFRIC 15 revenue recognition policy, the company said in a statement.

Based on company projects handed over in 2009, Deyaar's total net profit before impairments and provisions and including pre-IPO profits reached Dh337m. Of this, Dh207m were profits attributable to the pre-IPO period and Dh100m were for provisions and impairments.

"After the above adjustments, the company's residual net profit for 2009 stands at Dh30m. The net income reported for 2008 (following the percentage of completion methodology) was Dh1.104bn," it said.

The total equity of the company stands at Dh6.75bn as at December 31, 2009.

"Despite volatile conditions, Deyaar successfully handed over eight projects last year, including a Dh363m project in Lebanon," Deyaar CEO Markus Giebel said in the statement.

"In 2010, Deyaar will continue to focus on the completion of the consolidation of its projects and timely collections of its receivables at home in the UAE, while simultaneously identifying strategic expansion opportunities overseas, including potential future opportunities in regional markets such as Lebanon and Saudi Arabia," he said.

"With six projects slated for handover this year and the ongoing completion of income-generating assets, in parallel to the continued stablisation of regional and international markets, we look forward to reporting continuous stable cash flows in 2010."

In line with global best practices, Deyaar has adopted a revenue recognition policy based on the recommendations of the International Accounting Standard Board (IASB) relating to the International Financial Reporting Interpretations Committee (IFRIC) 15 – Agreements for the Construction of Real Estate – to recognise revenue based on the completed contract method.

In the case of the completed contract method of revenue recognition, the revenue and related profit for a project sold are recognised when the project is handed over to customers.
Keep up with the latest business news from the region with the Emirates Business 24|7 daily newsletter. To subscribe to the newsletter, please click here.
Follow Emirates 24|7 on Google News.