DFM likely to continue its upward trend this week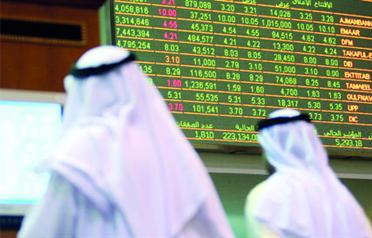 The DFM is projected to open the week with a gap up at high turnover that was seen by the end of last week. The turnover will be critical for the pace of the bounce in the index as it should remain at high levels, more than Dh800 million, compared to the average trade value since the beginning of the year that stood at Dh338m.
Mohamad Al Beheiri, trading manager at Amanah Financial Services, expects the DFM index to continue its bounce on the short term to its next resistance level at 1750-1800 points.
"The market witnessed a strong bounce last week, which is giving good indications that this movement will continue during the next few sessions. However, the turnover should continue at high levels to ensure the continuation of the bounce.
"Active stocks, especially Emaar, Arabtec and DFM, witnessed significant trade volumes last week which is giving bullishness on the short term. Emaar stock can advance to its next resistance at Dh2.10. We expect it will open with a strong gap up and break through it easily because the trade volume in the stock was high. Emaar can advance to its second resistance at Dh2.50.
"DFM stock also faces resistance at Dh1.50 while Arabtec face resistance at Dh2.00-Dh2.15."
Al Beheiri said the local individual investors dominated trading last week and were net sellers of Dh82m.
"This helped the index to rally. However, foreign and institutional investors should support the bounce this week after they were sellers last week."
In the capital, Abu Dhabi Securities Exchange is projected to continue its calm trading at moderate turnover. The ADX index was moving sideways and could hit its strong resistance level at 2,250 points. The market needs to remain over this level for several sessions to ensure an upward trend on the short term that may take it to its next resistance at 2,500 points.
Follow Emirates 24|7 on Google News.
Dubai Financial Market is expected to continue its uptrend this week after the market gained 122.84 points, 8.3 per cent, last week.