DFM sees 26.4% rise in investors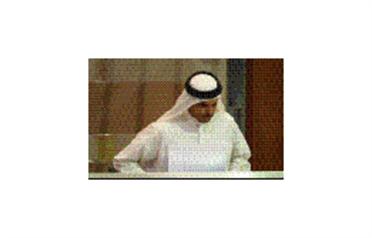 The Dubai Financial Market, the first regional exchange to go public and the leading Islamic financial market globally, said that the number of investors rose 26.4 per cent to 535,563 in 2008 end compared to 423,418 in 2007.

DFM latest statistics show that UAE investors accounted for 62.79 per cent of the total numbers of investors last year, with UAE investors' number rising from 267,046 in 2007 to 336,304 in 2008.

According to statistics, DFM issued 69,258 new investor numbers for UAE nationals in 2008, the Omanis came second with 8,435 new investor numbers, bringing the total numbers to 37,860 in number in 2008 compared to 29,425 in 2007.

Indians got 6,568 new investor numbers in 2008, bringing the total to 23,329 in 2008 compared to 16,761 in 2007. The total number of GCC investors, excluding the UAE, went up to 49,857 as of December 31, 2008, against 34,859 in 2007.

Other Arabs accounted for 55,092 against 43,541 as of December 31, 2007.

Kuwait investors ranked in the fourth place by getting 4,329 new investor numbers in 2008, increasing the total to 12,654 compared to 8325 in 2007, while Saudi Arabian investors got 2,937 new numbers in 2008 to 39,285 in 2008 compared to 36,348 in 2007.

The DFM stock rose seven fils to Dh1.42 on the Dubai Financial Market yesterday.

The counter attracted a higher volume of 40.04 million shares in 803 deals.

The DFM was established as a public institution with its own independent corporate body. DFM operates as a secondary market for the trading of securities issued by public shareholding companies, bonds issued by the federal government or any of the local governments and public institutions in the country, units of investment funds and any other financial instruments, which are accepted by the market.

Following its initial public offering in 2006, when DFM offered 1.6 billion shares, representing 20 per cent of its paid-up capital, it became a public joint stock company.
Follow Emirates 24|7 on Google News.