DFM shares rally as investors eye Borse news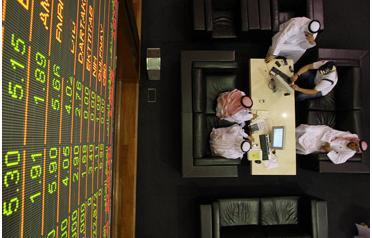 Investors often trade DFM based on news related to Borse Dubai although the stock exchange's profits are not linked to the parent, derived rather from revenues from trading volumes of the DFM index.
The Borse refinancing "will give confidence to investors that Dubai will be able to weather the storm, but it does not have any direct effect on DFM," says Amr Diab, head of sales at EFG-Hermes.
Dubai's main index is up 3.1 per cent. Emaar Properties advances 4.26 per cent.
Likewise, UAE markets lead early gains in Gulf stocks, with Dubai's index rising more than 1 per cent as Borse Dubai's ability to refinance a full $2.5 billion loan boosts investor confidence.
The Dubai measure climbs 1.53 per cent, led by a 7.26-percent jump in DFM shares, while Arabtec Holding, up more than 27 per cent this month, adds 4.79 per cent.
Abu Dhabi National Energy Co (Taqa) advances 9.09 per cent, lifting the benchmark 0.59 per cent to 2,215 points.
Taqa shares rose on Wednesday after the firm said it bought into Marubeni Corp's Caribbean power portfolio.
Kuwait's benchmark also gains 0.56 per cent to 6,658 points while Oman's index falls 0.63 per cent to 4,887 points.
Follow Emirates 24|7 on Google News.
Shares of Dubai Financial Market Co (DFM) surged 11.29 per cent on Thursday as the stock exchange's mother company, Borse Dubai, proved it would not default on a loan due for refinancing this month.