DGCX records 1.14m contracts valued at $57bn in 2008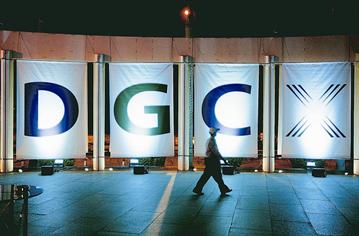 Dubai Gold and Commodities Exchange, a commodities futures market in Dubai, traded 1.14 million overall contracts valued at $57 billion (Dh209bn) in 2008, recording a 26 per cent year-on-year growth.

Of this, euro-dollar futures contracts posted the highest growth of 213 per cent with 110,069 contracts. The Indian rupee-dollar futures contracts grew only nine per cent with 10,531 trades in 2008.

Gold options recorded a growth of 56 per cent with 2,873 contracts. Volume-wise, gold futures grew 12 per cent, recording 764,098 contracts.

Average daily volume touched just over 4,500 contracts in 2008, an increase of 28 per cent compared with 2007. Since inception in November 2005, over 2.6 million contracts have been traded with a value in excess of $107 billion, the exchange said in a statement.

DGCX, a fully automated, online commodities exchange, is an initiative of the Dubai Multi Commodities Centre (DMCC), Financial Technologies (India) Limited and Multi Commodity Exchange of India (MCX).

The exchange posted strong growth in precious metals, currencies and energy and diversified its portfolio by introducing innovative products into the Middle Eastern market.

Last year, DGCX took steps not only to expand its portfolio but also to review existing contracts as per the requirements of members, the statement said.

At the DGCX Annual General Meeting, held in Dubai last month, Ahmed bin Sulayem, Chairman, DGCX, outlined the exchange's objectives and growth plans to expand the exchange further in 2009.

He said the core strength of DGCX lies in its understanding of customers' needs and its positioning as the exchange offering "the right products, in the right place and at the right time".

In May, the launch of West Texas Intermediate and Brent crude oil futures surpassed all previous DGCX product opening day volumes. In the month following the launch of crude oil futures, 36,500 contracts ($4.9bn) were transacted, making the crude oil launch the most successful ever for DGCX.

In October, the Indian rupee futures contract – the world's first – was strengthened to reflect market developments and customer requests. The contract, which is now cash settled in US dollars, remains the only Indian rupee futures contracts accessible to international market participants.

July 2008 was the best month at DGCX since the exchange opened for trading in 2005, with 187,000 contracts (worth $12bn) and a new daily record of over 14,000 contracts. The increase in activity during the year was led by trading in futures on crude oil, currencies and precious metals.

DGCX CEO Malcolm Wall Morris said in the statement that volatile global markets and the tightening of credit have clearly altered the economic framework in which DGCX operates. "However, at the same time, the economic crisis has demonstrated the importance of transacting derivatives business via an exchange and clearing house in order to reduce counterparty credit risk. DGCX is uniquely positioned to meet this requirement by operating the Middle East's sole clearing house," he said.
Follow Emirates 24|7 on Google News.