Dollar hits a high against rupee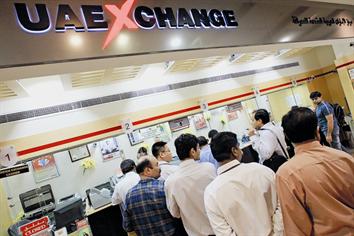 The widening demand-supply mismatch between dollar and rupee in India took dollar to its strongest ever level of Rs51.94 (Dh3.69) before closing at Rs51.90 yesterday, according to forex dealers.

But more importantly, what delighted the UAE expatriates was that those who had exchanged dirham for rupee were able to make a windfall as each dirham fetched them about Rs14, though the exact figure would vary from exchange to exchange. This would have reminded the Indian expats who had to cough up more than Dh94 for each Rs1,000 to be sent back home more than a year ago, against yesterday's a little over Dh71 for each Rs1,000. The dollar had also touched its lower levels against the rupee in April 2008.

Though several forex experts argued that the rupee would fall further thus fetching more rupees for each dirham in the coming days, Sudhir Shetty, General Manager of UAE Exchange, the largest money exchange network in the UAE, told Emirates Business that one should not make any wild guess on tomorrow's movement of rupee versus dollar.

"All this depends on the demand for dollar on a given day in the Indian markets. The whole scenario could take a reversal if some good news hit the market tomorrow and take the stock markets up. It's true that foreign institutional investors are pulling out from Indian markets, whereas the dollar requirements for import settlements are largely stable though crude price has fallen substantially during the past few months. Moreover, the inflow of foreign direct investments also has slowed or dried up shoring up the demand for dollar," Shetty said by telephone from India.

The past five months have seen the rupee weakening against the dollar leaving the exchange rate between above Rs13 a dirham. In the recent past, the strongest levels of rupee against dollar were seen through the last quarter of 2007 and into the initial weeks of 2008.
Follow Emirates 24|7 on Google News.